Packing Service, Inc. (PSI) is 100% professional packing and crating services company. PSI opened for business in 2003 and in over eleven years has a 97% customer satisfaction rate. PSI is also a proud member of the Better Business Bureau rated A+ since 2007. We employ only professional employees with no less than one year of experience in the industry.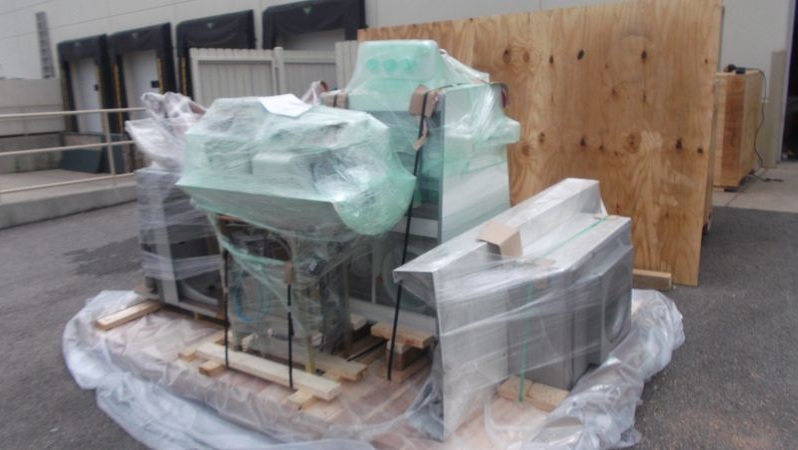 Our pack and load, shrink wrap palletizing and crating services are second to none. PSI uses only the best quality packing materials for every service every time. At PSI we never provide estimates that always change; we provide only guaranteed flat rate quotes for the entire job. Our shrink wrap palletizing service consists of: placing your items on pallets, wrapping them, strapping them down, and shrink wrapping them directly to the pallet. PSI's crating service involves building custom wooden crates on site at your location to your specifications and each custom wooden crate is made to measure specifically for your items. At PSI we never cut corners or take short cuts. Our customers much like our proud company name means everything to us.
If you require pack and load, shrink wrap palletizing or crating services for any size load; PSI is your one stop shop for all moving and crating services nationwide. We can pack and load just about anything and ship it anywhere. Our freight forwarders are experienced professionals who make sure your items are protected while in transit. At PSI we ask all the right questions from the start so that there are no hidden fees, no extra costs and no misunderstandings of any kind. Our customer's happiness with our services is our top priority and we make 100% sure that everything we agree upon will in fact happen. Our professional pack and load team have the experience and the skill to complete any job in the safest and most efficient way possible. Remember PSI for all your pack and load, shrink wrap palletizing and crating services nationwide. Packing Service, Inc. will make sure the job gets done right the first time.
Whenever you require packing and unpacking, loading and unloading, shrink wrap palletizing or crating services, call the pros at PSI to come and do the heavy lifting for you. We will take the stress out of your move and let you get on with the more important things in life. Call or email us today for your own guaranteed flat rate quote. (888) 722-5774 | info@packingserviceinc.com