Packing Service, Inc. (PSI) is a professional packing company that also provides the best in crating services (custom wooden crates) nationwide. Since 2003 when PSI opened for business we have a 97% customer satisfaction rate. PSI is also a proud member of the Better Business Bureau rated A+ since 2007. PSI is the packing company that only employs professionals with no less than one year of experience in the industry. Our customer's happiness with our services is our number one priority.  We do not provide estimates that will always change; we only provide guaranteed flat rate quotes for the entire job.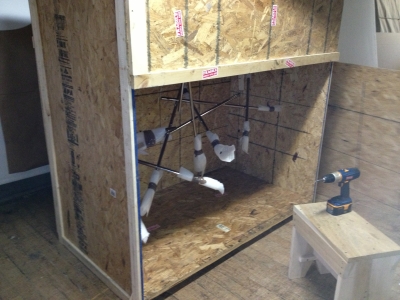 PSI is the premier packing company that provides all moving services under one umbrella. Whether you require packing and unpacking, loading and unloading, palletizing or crating services, PSI will professionally pack and ship any size load or item safely, quickly and efficiently. If you need custom wooden crates built for any size item, our crating services are second to none. We only use quality materials for every custom wooden crate we build. At PSI we come to your location and build each crate on site to the dimensions of your items. We take pride in every service we perform because we know you work hard for your money and deserve quality service, honesty and reliability. PSI is your one stop shop for all packing, loading, palletizing and crating services nationwide.
Packing Service, Inc. is the only packing company that combines moving and shipping services nationwide. If you would like to see the way we pack and build custom wooden crates we provide pictures of before, during and after each service right on our packing company website (packingserviceinc.com). This way you can see the professional manner in which we work and the level of service that we provide. PSI is also the only packing company that provides free information of moving company scams, telling you what to look out for and how to avoid scams all together. PSI asks all the right questions up front so there will be no hidden costs, no extra charges and no misunderstandings whatsoever. If you want the most honest and reliable packing company and crating services provider in the business, let Packing Service, Inc. take the stress out of your move and do all the heavy lifting for you. From the boxes we pack to the furniture we wrap to the custom wooden crates we build for your items, PSI uses only the strongest most durable packing materials for every service every time. At PSI we truly care! Call or email us today for your own guaranteed flat rate quote.
(888) 722-5774 | info@packingservice.com