When you have high-value items like antiques, artwork, and industrial equipment to transport, call the professionals of Packing Service, Inc. We can provide on-site Custom Wooden Crating anywhere nationwide and with one Guaranteed Flat Rate Quote. Packing Service, Inc has the best custom crating services in the business. Since opening our doors in 2003, Packing Service, Inc. has maintained a 97% customer satisfaction rate and is a proud member of the Better Business Bureau for the last 8 years!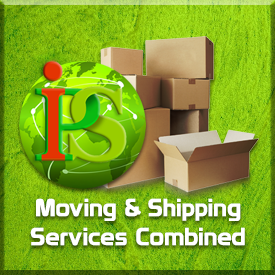 Our professional custom crating services are performed onsite (at your location) and custom made to the exact dimensions of your item(s). Custom Wooden Crates are the best form of protection when shipping expensive or fragile items long distances or internationally. Packing Service, Inc also provides both domestic and international shipping services should you require it. Packing Service, Inc uniquely combines both moving and shipping services under one company umbrella. We are a one-stop-shop for all packing and unpacking, loading and unloading, shrink wrap palletizing, custom crating and shipping services nationwide!

Packing Service, Inc also never provides estimates that always change; we provide only guaranteed flat rate quotes in black and white with no hidden fees, no extra charges and no misunderstandings. We deliver professional white glove service at one flat rate nationwide! Whether you require domestic or international crating, Packing Service, Inc has the necessary materials for the job. We're your nationwide one-stop-shop for all Moving and Shipping Services you could require for any relocation.