Do you have an upcoming move planned? Packing Service, Inc. offers full Moving Services for local, domestic, and international moves. Whether you're planning to relocate your small business, corporation, office, or home we have the professional moving services you need to make your relocation process as stress free as possible.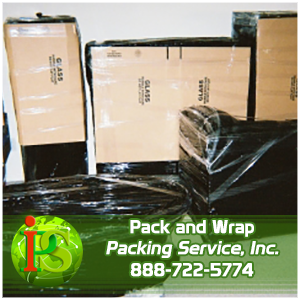 No matter what item you need to ship, we have the capability to pack, load and ship it domestically and internationally. Our nationwide relocation services remove the stress that typically accompanies a move, so you can deal with other more pressing matters like personal or business obligations. Most Packing and Shipping companies will bill by the hour or the space required and provide estimates that will change upon the job's completion. With Packing Service, Inc. you will receive one flat rate quote that is guaranteed for the job. Most moving and packing services providers give lowball estimates, which in countless cases will double and sometimes even triple upon receiving your final bill. Save yourself the stress and aggravation of dealing with these unethical practices; get a flat rate quote from day one and know exactly what you will pay with no surprises. Packing Service, Inc. is the premier professional packing and moving services provider with over ten years of experience in the business.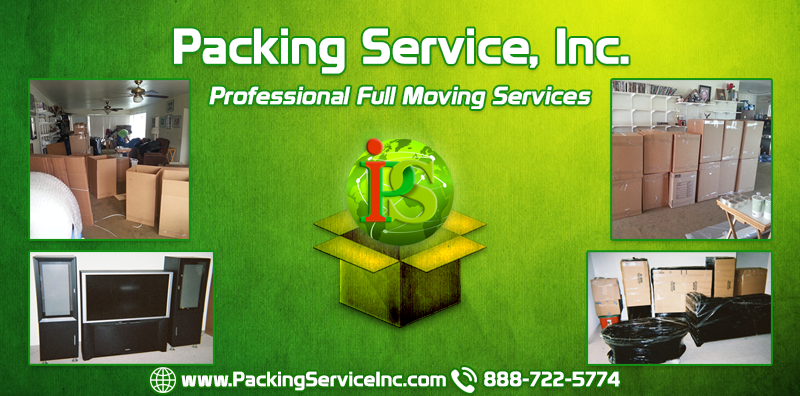 Packing Service, Inc. combines both moving and shipping services under one company umbrella making us your one stop shop for all packing and unpacking, loading and unloading, Shrink Wrap Palletizing, custom crating and shipping services you could need anywhere nationwide! Our professional packers and loaders have no less than one year of experience in the moving industry and area ready to handle jobs of any size.
We are the only company in the moving services industry that provides every service under one roof making us unique in the business. Most packing and shipping companies focus on one or two services. We are a multi-faceted moving service provider that handles packing and unpacking, loading and unloading, pallet services, crating and shipping and nationwide relocation services on a daily basis. If you have furniture or large machinery, we can palletize or crate practically any item regardless of size and weight; we can pack, load and ship it. We also build custom wooden boxes specifically designed for your items. We wrap, strap and shrink-wrap your items to pallets (palletizing) with the utmost care to ensure all your items are handled in the safest and most professional way. When you are looking for packing and loading, crating, and pallet services, crating and shipping or freight shipping companies, remember Packing Services, Inc. does not provide estimates only guaranteed flat rate quotes. We are a one stop shop packing and moving services provider that can handle any job, big or small.
We will never provide low ball estimates that will change on you; we provide only guaranteed flat rate quotes in black and white with no hidden fees, no extra charges and no misunderstandings whatsoever! You can visit our website and see pictures of our professional full moving services as well as each individual service that we provide. Read our customer reviews and view our listing with the Better Business Bureau. You will see for yourself the level of professionalism that one can expect from our company's experienced employees.