Do you have household or commercial goods you need shipped across state or even across country? Packing Service, Inc.'s Nationwide Shipping Services are exactly what you need. In over eleven years providing both moving and shipping services; Packing Service, Inc. has a 97% customer satisfaction rate. Our professional shippers provide the best shipping services in the business ensuring the safety and security of your items while in transit so you can rest easy confidently knowing your goods will arrive in the same condition in which they left. By combining both moving and shipping services under one roof; Packing Service, Inc. is unique to the industry providing packing and unpacking, loading and unloading, custom crating, shrink wrap palletizing and nationwide shipping services.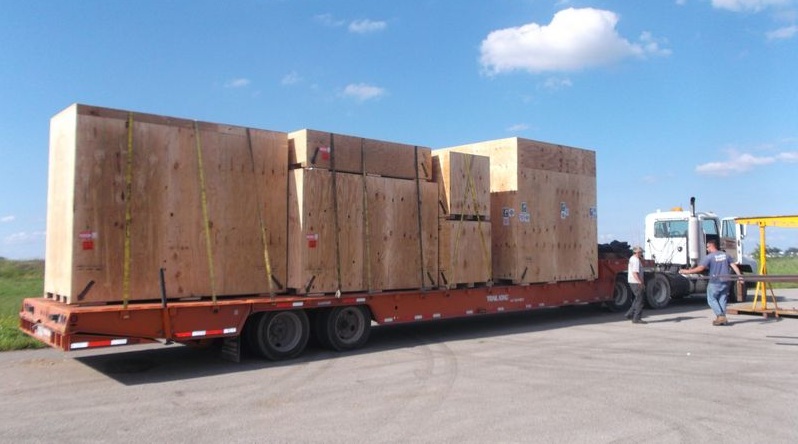 Whether you require a Pack and Ship from NY to Florida, or just shipping services from Washington to Louisiana, Packing Service, Inc.'s nationwide shipping services employs only the most professional freighters to get the job done right. No matter where your goods are located in the USA and regardless of what state you need to ship them too, we can handle any size load in the safest and most efficient manner. We take pride in every service that we provide. Packing Service, Inc. is a proud member of the Better Business Bureau rated A+ 8 years straight because honesty, reliability and professionalism are the standards we live by. Our customers will continue to receive only white glove service with quality customization and care in shipping every time.
Our personalized customer care and convenience of multi-services will leave you well satisfied you chose to go with the experts at Packing Service, Inc. Every Packer and Shipper that works for us has a minimum of one year experience and will always go above and beyond to please every customer on each and every service we provide. We will never give you a low ball estimate just to book a job and then wind up doubling or even tripling the cost on you like unethical companies. We provide only guaranteed flat rate quotes in black and white so you know for sure in writing how much you will pay up front before any work begins. This added comfort is only a small part of what makes Packing Service, Inc. an industry leader. With our company there will be NO hidden costs, extra charges or any misunderstandings as we are professionals providing the professional service you deserve. You may reach us at (888) 722-5774 or you can send us a detailed email with the specifics of your moving and shipping services requirements to info@packingserviceinc.com and you will promptly receive a guaranteed flat rate quote for any services you require nationwide!