Packing Service, Inc. opened for business in 2003 with its sole purpose to bring back honest, reliable and professional services to the Moving and Shipping Services industry. Packing Service, Inc. is a professional palletizing company that provides all moving and shipping services under one company umbrella. We are a one stop shop for all packing, loading, shrink wrap palletizing, custom crating and shipping services nationwide! Our shrink wrap palletizing services are second to none and consist of placing your item(s) on strong wooden pallets, wrapping them, strapping them down and shrink wrapping them directly to the pallet preparing them for either domestic or international shipping.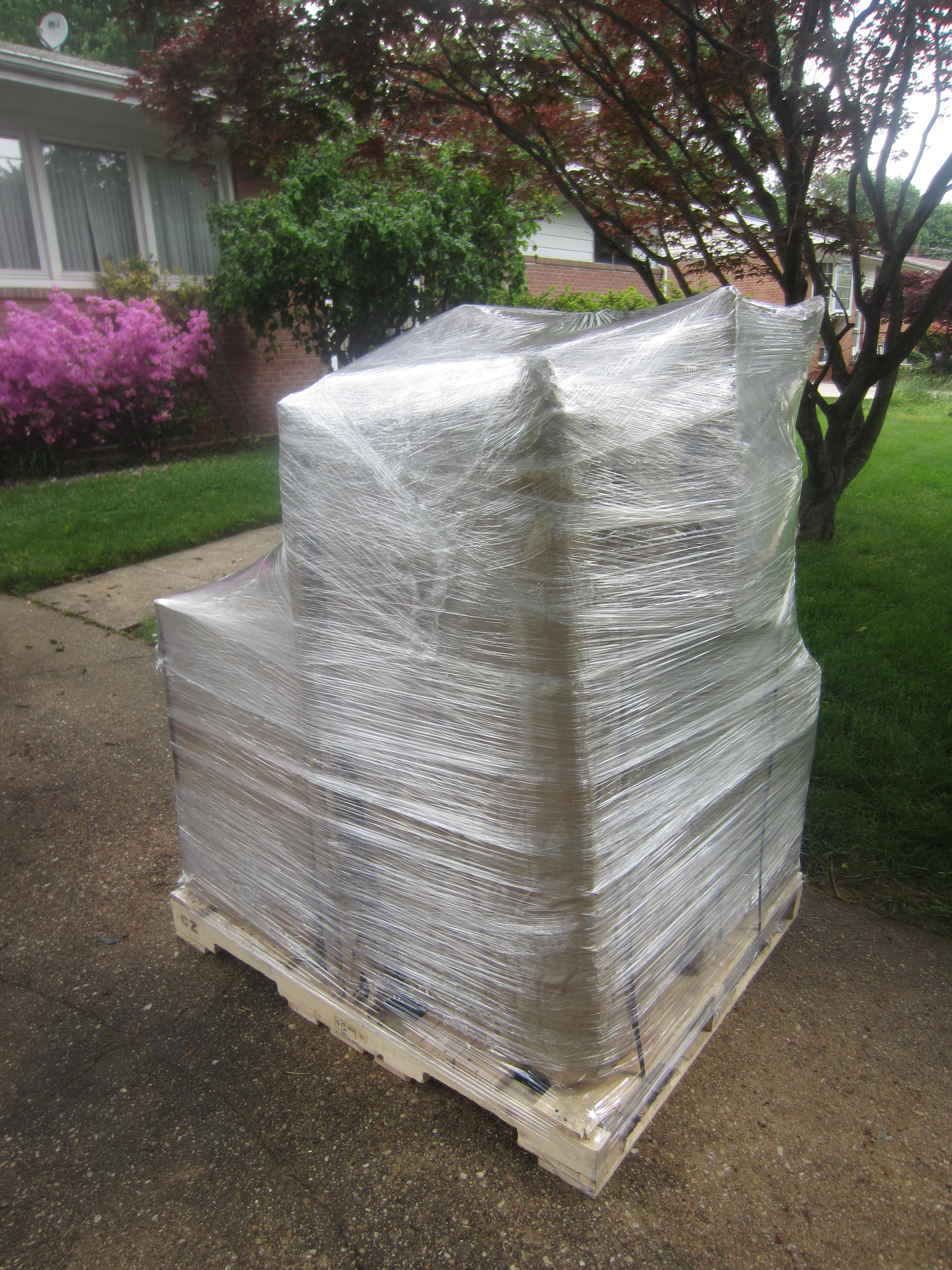 Packing Service, Inc. has been rated A+ with the Better Business Bureau 8 years straight because of the tremendous work ethic and dedication we have for every customer on every service we provide. We are a Shrink Wrap Palletizing Company that has been palletizing boxes, furniture and machinery for over 11 years and we have a 97% customer satisfaction rate. Packing Service, Inc. only employs professionals with a minimum of one year experience in the industry. We will treat your items as if they were our own and go above and beyond to deliver that white glove service that one would expect from an industry leader. Our customer service and professionalism will leave you happy you chose the experts at Packing Service, Inc.
We are the only packing and palletizing company that provides free information on moving company scams and how to avoid them right on our website at www.PackingServiceInc.com where you can also read customer reviews and view pictures of every service that we provide. We will never give you a low ball estimate merely to book a job like other unethical companies. At Packing Service, Inc. we provide only guaranteed flat rate quotes for every service.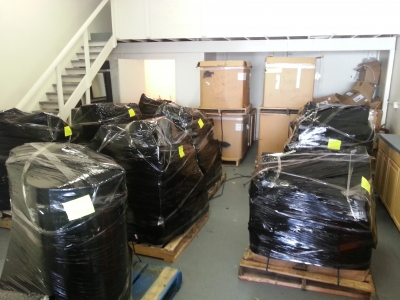 Packing Service, Inc. is the right choice when shrink wrap palletizing boxes, furniture, machinery or any items you might require. We are an extremely professional palletizing company that uses only the best packing materials for every service we perform. We provide numerous pictures on our website of the way we are Palletizing Boxes, antique furniture and industrial machinery and equipment nationwide! You can see for yourself that we have the experience and expertise to deliver the best service in the industry. By palletizing boxes and other items you keep your valuables together as one so they will not get mixed up or lost with other shipments. With Packing Service, Inc. your palletized items are non-stackable and always shipped together as one load so there will be no damages, lost items or misunderstandings whatsoever! When you deal with professionals; you receive professional service and with Packing Service, Inc. honesty and professionalism come standard! You can call us for a guaranteed flat rate quote at (888) 722-5774 or you can send us an email with your specific requirements to info@packingserviceinc.com.