Packing Service, Inc. is the professional loading company that has taken great care of every customer item during all loading services nationwide since our opening in 2003. We only provide Professional Loading Services with experienced employees who have a minimum of one year experience providing load and unload services. Packing Service, Inc. never provides estimates that will change on you; we provide only guaranteed flat rate quotes nationwide. Our being rated A+ with the Better Business Bureau 8 years straight is because we deliver that white glove service one would expect from a professional loading company. We provide load and unload services for pods containers, rental trucks, trailers, international containers, storage facilities and much more.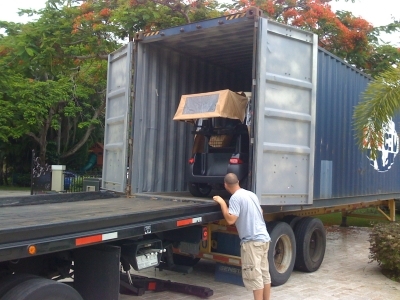 There is no job too big or too small for our professional load and unload team. We have been providing loading services nationwide for over eleven years with a stellar 97% customer satisfaction rate. With our loading company you can count on personalized customer care as well as efficient and diligent workers that will leave you happy you called the experts at Packing Service, Inc. for your loading services requirements. We are a one stop shop for all Moving and Shipping Services nationwide. We provide packing, loading, shrink wrap palletizing, custom crating and shipping services coast to coast. Our flat rate quotes are guaranteed and there will never be any hidden fees, extra costs or misunderstandings as we provide every detail in black and white and we make sure what we agree upon is what will happen. We are the only loading company that provides free information on moving company scams right on our loading services website at www.PackingServiceInc.com where you may also view pictures of our professional services as well as read our customer reviews.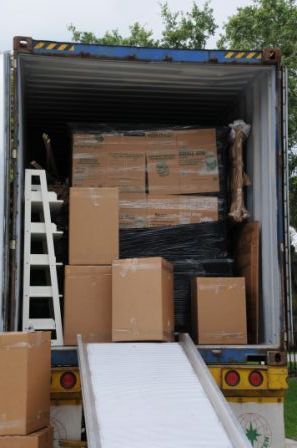 When you need a professional loading company with the safest and most secure loading services in the industry; come to the experts at Packing Service, Inc. where honesty, reliability and professionalism come standard! Whether you need us to load and unload pods containers, rental trucks, trailers, storage lockers or any type of container; Packing Service, Inc. has the Professional Load and Unload Service that provides the highest level of security for your items so that they arrive at their destination in exactly the same condition they left in. Let us handle any packing, loading and shipping you require as we are the only loading company that combines both moving and shipping services under one roof. You can call us at (888) 722-5774 or feel free to email us at info@packingserviceinc.com with the city, state and zip code where you need service and exactly what service you require. We will always provide you with guaranteed flat rate quotes for every service we offer.