Are you in need of loading and unloading services anywhere nationwide?
Packing Service, Inc. provides the most professional loading and unloading services nationwide! Our professional employees all have no less than one year experience providing Loading and unloading services and they always treat your items with the care and respect that they deserve.
Packing Service, Inc. is a proud member of the Better Business Bureau rated A+ and in almost 12 years in business we have a 97% customer approval rating!
Packing Service, Inc. uniquely combines both moving and shipping services under one roof making it your one stop shop for all packing and unpacking, loading and Unloading, custom wooden crating, shrink wrap palletizing and shipping services nationwide!
For the most professional packing and loading services nationwide, choose Packing Service, Inc. and your items will be in the best possible hands. Packing Service, Inc. also never provides estimates that change; we only provide guaranteed flat rate quotes in black and white with no hidden costs, no extra charges and no misunderstandings nationwide!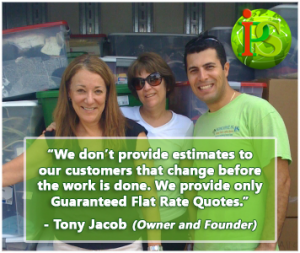 Visit our website at www.PackingServiceInc.com and take advantage of the free information we provide regarding Moving Company scams and how to identify and avoid these unethical practices altogether. You can also view pictures of before, during and after each service we offer as well as read our customer reviews. See for yourself the difference honesty, reliability and professionalism make!
You can reach Packing Service, Inc. at (888) 722-5774 and you may also send a detailed email to info@packingserviceinc.com and we will respond quickly with a guaranteed flat rate quote nationwide!