Need help with heavy lifting or efficient using space when Loading and Unloading Pods Containers, trailers, rental trucks and storage lockers? When you want to get the most for your money loading trailers and containers of various sizes, turn to the experts who know exactly how to load and unload utilizing as much cubic feet as possible to safely and efficiently fit your items in the space provided. Packing Service, Inc. has the loading and unloading services to provide solutions for any loading service that you might require.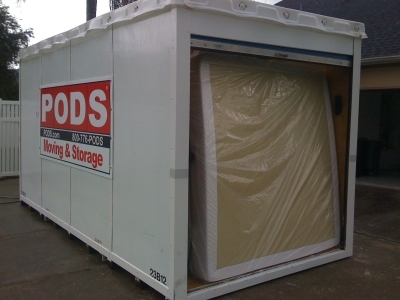 For over 11 years since opening our doors in 2003; Packing Service, Inc. has been providing loading and unloading services for every type of truck, trailer and container that you might be dealing with on your move. Our nationwides Loading Service provide the most efficient use of space in safest and most effective way possible. All of our professional employees have a minimum of one year experience loading and unloading pods containers, international containers, rental trucks, trailers, storage lockers and much more. In over 11 years we have a 97% customer satisfaction rate and are rated A+ with the Better Business Bureau 8 years straight! We are 100% committed to pleasing every customer on every service we provide.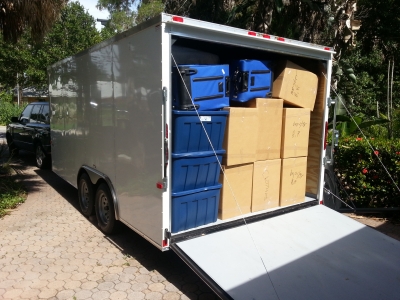 Packing Service, Inc. is a one stop shop nationwide moving and shipping services company that provides packing and unpacking, loading and unloading,Shrink Wrap Palletizing, Custom Wooden Crating and shipping. Whether you need boxes packed, furniture wrapped, machinery crated or palletized and shipped anywhere in the world; Packing Service, Inc. has the solutions for you. Our professional white glove one of a kind services will leave you extremely happy you decided to go with the experts. Remember trust a company with a proven track record that provides you with only guaranteed flat rate quotes with no hidden fees, no extra charges and no misunderstandings whatsoever! If you hear the word estimate you are in the wrong place, estimates are numbers that change and unfortunately part of moving company scams to book jobs and get you on the hook then while they reel you in, it is anything but enjoyable. I have heard countless stories where low ball estimates double and even triple come time to pay. You can reach us at (888) 722-5774 or email us to info@packingserviceinc.com for a guaranteed flat rate quote! Visit our website (www.PackingServiceInc.com) and read free information on moving company scams and how to avoid falling victim to such unethical practices. At Packing Service, Inc. honesty, reliability and professionalism come standard!