Do you have a large number of boxes you need to ship? Maybe you have furniture or appliances you need Wrapped and Packaged up for shipping? Packing Service, Inc. has the shrink wrap palletizing services to put all your items together on strong wooden pallets preparing them to be shipped both domestically and internationally. No matter your situation or particular concerns; we are professionals providing the solutions you require for both commercial and residential moves. We wrap furniture and pack boxes quickly using the best materials in the business.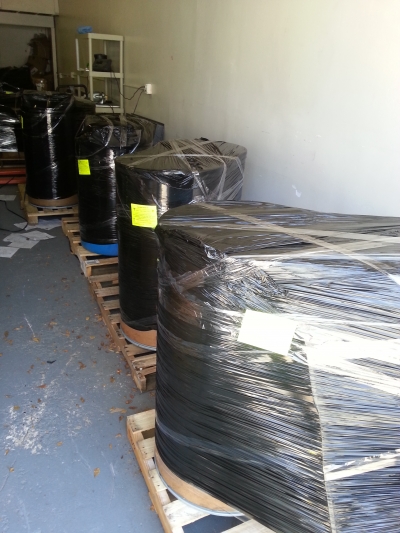 We then place them on strong wooden pallets wrapping them, strapping them down and shrink wrapping them securely to the pallet preparing them for shipping anywhere in the world. Our Palletizing Services are always performed by trained and experienced professionals who have been providing shrink wrap palletizing services for a minimum of one year. We make certain that your items are in the best hands and receive the highest level of care on every palletizing service we provide. This is why we have been rated A+ with the Better Business Bureau 8 years straight! In over 11 years since opening in 2003 we have a 97% customer approval rating.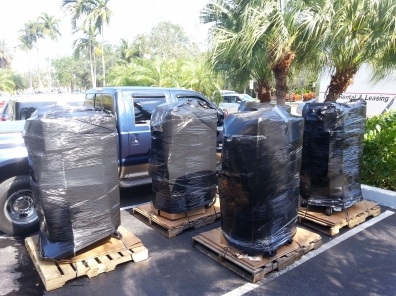 We combine both Moving and Shipping Services under one company umbrella giving added convenience and special personalized customer care. Our services include packing and unpacking, loading and unloading, shrink wrap palletizing, custom crating and shipping services nationwide! We will never provide low ball estimates that wind up doubling or even tripling; we provide only guaranteed flat rate quotes! You can reach us at (888) 722-5774 or you may also send us a detailed email at info@packingserviceinc.com providing us with any pertinent information related to your particular moving and shipping services requirements. If you want white glove service by the best professionals in the business then choose Packing Service, Inc. and we will take care of everything saving you time and putting your mind at ease letting you know you are in good hands and your items will be safe and secure from start to finish!