Packing Service, Inc. is an experienced and professional loading company that opened for business in 2003. Since opening 11 years ago it has been our mission as both a Packing and Loading Company to provide the most honest, reliable and professional services in the industry. This mission has led us to become proud members of the Better Business Bureau rated A+ 8 years in a row. We will go above and beyond to satisfy our customers with every loading service that we provide. We have extensive experience loading pods containers, international containers, trailers, rental trucks and storage units nationwide. Our teams of loading professionals will efficiently load and unload anything you require in a fraction of the time it will take those other guys. We take the utmost care to protect your items treating them as if they were our very own.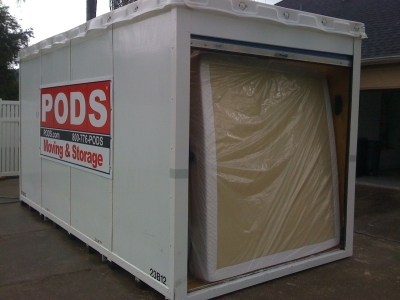 With every load and unload service we provide we will call you the day before to confirm and one half hour before we arrive on the scheduled day of loading services. You can view on our company website (www.PackingServiceInc.com) pictures of before, during and after each packing and loading service that we provide. Packing Service, Inc. is the loading company that protects you from Moving Company scams as we are the only loading company in the industry that provides free information on how to identify and avoid them altogether. We are unique in that we are a full service moving and shipping services provider who provides only guaranteed flat rate quotes. If you even here the word "estimate" then you are in the wrong place. When packing up your valuables and loading things such as pods containers, we will send only professional employees with a minimum of one year experience providing the given service.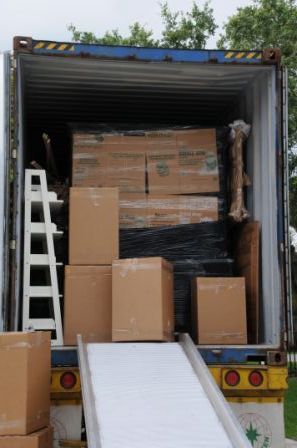 Packing Service, Inc. provides all load and unload services onsite both locally and nationwide! Whether loading pods containers, trailers, trucks, storage units or anything you require; there will be no extra charges, no hidden costs and no misunderstandings of any kind. We will provide every last detail in black and white via email so you will have in writing exactly what services we are providing and the exact price you will pay before any work even begins. We want you to rest easy and know that you are in the most trustworthy and professional hands in the business. We are the only loading company where moving and shipping services are combined nationwide! Packing Service, Inc. is your one stop shop for all packing, loading, crating, Palletizing and Shipping services under one company umbrella. You can call us today at (888) 722-5774 or you can send us an email with your location and specific requirements at info@packingserviceinc.com for a guaranteed flat rate quote! Do not fret over loading pods containers and trucks with your valuable and heavy items; leave the heavy lifting and diligent care to the experts at Packing Service, Inc. where white glove service comes standard.