Packing Service, Inc. is a 100% Professional Palletizing Company that has been providing shrink wrap palletizing services for over eleven years. Since opening for business in 2003, Packing Service, Inc. has a stellar 97% customer satisfaction rate. This is because of our absolute dedication to the satisfaction of every customer with every service we provide. Packing Service, Inc. is the shrink wrap palletizing company that puts the customer first and goes above and beyond to not only meet but exceed all expectations. Shrink wrap palletizing is when we place your item(s) on strong wooden pallets, wrap them, strap them to the pallet and shrink wrap them directly to the pallet preparing them for shipping. With our palletizing services we can prepare your items for either domestic or international shipping anywhere in the world!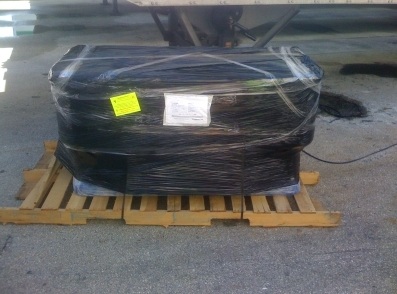 Our teams of professional palletizers have been palletizing for over eleven years and have the expertise to ensure you items receive the highest level of protection while in transit. Packing Service, Inc. is also the only palletizing company that provides free information regarding moving company scams right on our palletizing services website at www.PackingServiceInc.com where you may also read customer reviews and view pictures of every service we offer. We are unique in that we provide all moving and shipping services under one roof. Our services include packing and unpacking, loading and unloading, Shrink Wrap Palletizing, crating and shipping nationwide! We never give you a low ball estimate just to book a job like other unprofessional companies. We only provide guaranteed flat rate quotes for the entire service.
Packing Service, Inc. is the palletizing company that truly cares about its customers and their valuables. With all our palletizing services we make certain to use the highest quality packing materials to protect your items so they arrive in exactly the same condition they left in. We provide that white glove service you would expect from a professional palletizing company.
Whenever you require shrink wrap Palletizing Services; choose Packing Service Inc. for all your moving and shipping services requirements. Call or email us today for your own guaranteed flat rate quotes! (888) 722-5774 | info@packingserviceinc.com