Are you moving? Does your company need to send something overseas? It doesn't matter if you need residential or commercial palletizing services, Packing Service, Inc. can assist you. We have experience in Palletizing Boxes, palletizing furniture, and completing the job professionally. At our establishment our number one priority is making our customers happy. This is why we only give guaranteed flat rate quotes. We believe that when you give someone a price, you should keep your word. Many companies confuse and frustrate customers by providing initial low ball estimates, then raise the price drastically. That won't happen at Packing Service, Inc. It is guaranteed!
Whenever you need to palletizing services don't just pick the cheapest company, your valuables may be in danger of damages. Research the company. For example, we are a member of the Better Business Bureau, and have been since 2007 with an A+ rating. We know how to make and keep our customers happy, which is how we have maintained a 97% customer satisfaction rate.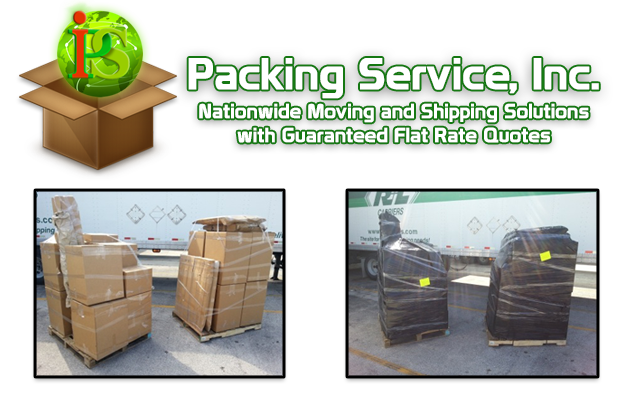 We ensure that your personal or commercial items are properly packaged. If we are palletizing boxes, we can even pack the boxes for you beforehand. If we are palletizing furniture for you we ensure that the furniture is properly wrapped and protected prior to placing it on the pallet. Palletizing Services can be a headache to book. Some companies want you to bring the item(s) to them. Packing Service, Inc. will come to you! We do everything in our power to make your moving and palletizing process as simple as possible. One thing that sets Packing Service, Inc. apart from other palletizing companies, other than our guaranteed flat rate quote, is that we ask the right questions to ensure there are no misunderstandings. It happens too often that companies take on jobs without knowing the correct information; which in-turn may require them to incur more costs than intended. This then forces them to charge the customer more. With us we ask all of the appropriate questions up front so that we can get you a guaranteed flat rate quote.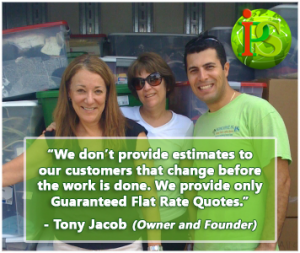 Packing Service, Inc. opened in 2003 and since then our knowledge and skills have only grown. When a company is experienced in their craft like us, it is easy to place focus on ensuring our customer is happy. We're more interested in building a positive relationship than booking a one time job. If we don't do a good job our name is on the line, and we have worked too hard to build a positive reputation. We also know that you work hard for your money and should get your money's worth. Whether you use us for your needed palletizing services or other nationwide services we offer, you won't be sorry. Feel free to check out our website at www.packingserviceinc.com , or give us a call at 1-888-722-5774. Enclosed on the site are also some pictures of previous jobs we have done. Feel free to browse around.