Last week, a customer called Packing Service, Inc. faced with a dilemma. The customer had an expensive coffee machine he needed shipped over the weekend and he needed it to arrive at the destination by Monday. Thankfully, the customer contacted Packing Service, Inc, the most professional provider of Shipping Services in the nation. Our employee obtained the necessary information and quickly got in touch with our professionals who have ample experience in domestic shipping. Packing Service, Inc. is a shipping company that can be trusted to deliver your items under a tight schedule. Our shipping services cover a wide-range of valuables, whether they are personal items like a coffee machine or bulky furniture like a piano.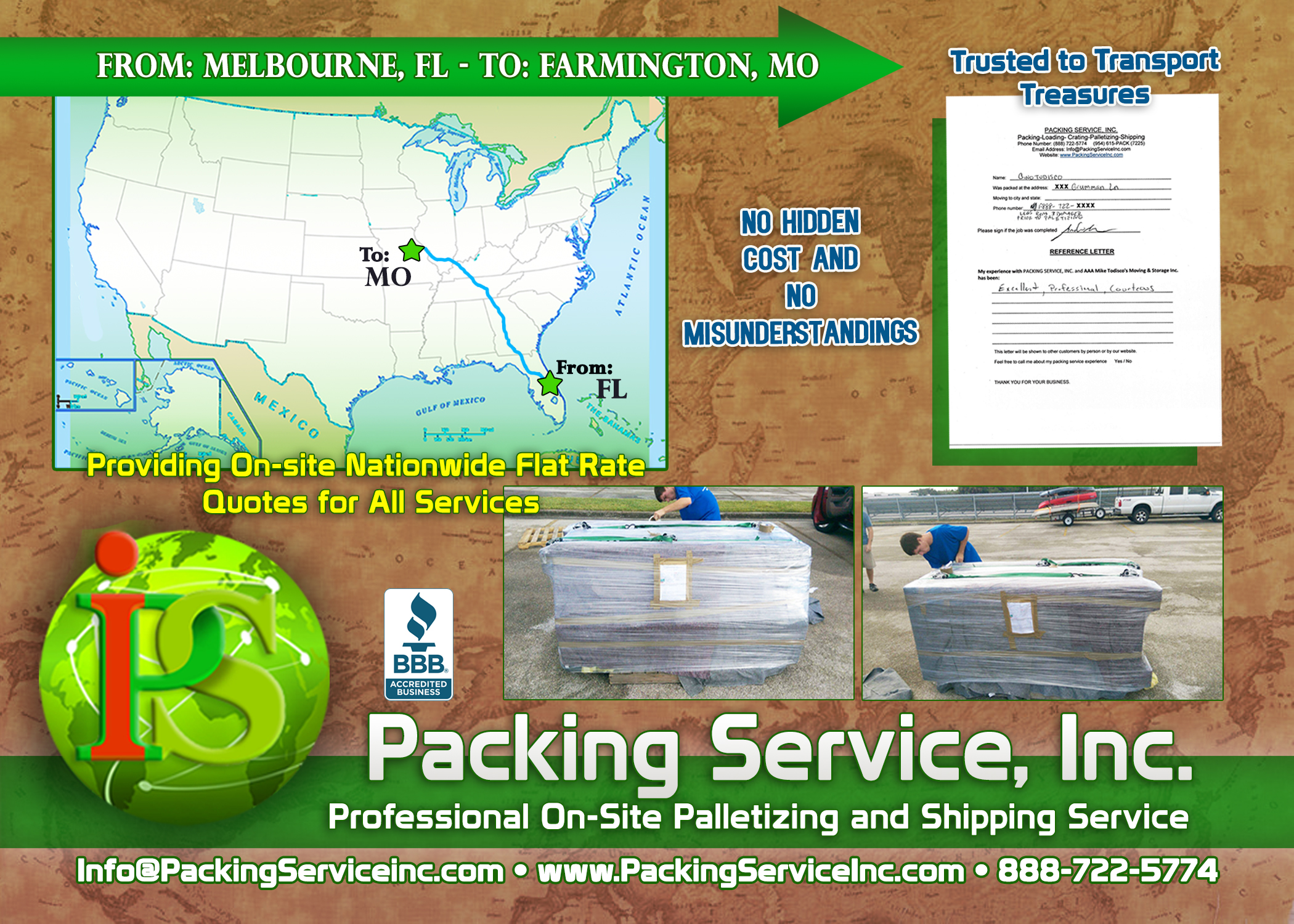 Placing your trust in a Shipping Company can be a tall task, even more so when a customer knows little about the process. There are differences between international and domestic shipping but the options to protect your items during transit are similar. Packing Service, Inc. over several shipping services that can ensure the security of your valuables. We can palletize your items so that they are only handled using pallet jacks or forklifts and they are marked "non-stackable". We can place your items in a wooden crate, built from quality materials, which makes overseas and domestic shipping a cinch. Whether you're shipping by air, land, or sea, Packing Service, Inc. is the shipping company you can trust!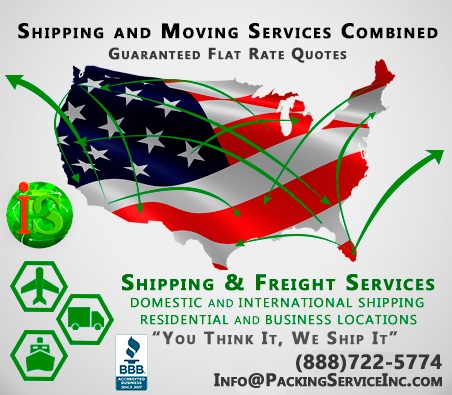 Shipping your valuables shouldn't be a stressful process and Packing Service, Inc. is the one shipping company that can truly take the pressure off of the customer. Whether you are considering international or Domestic Shipping, our company provides professional services, backed by a free flat rate quote. Our shipping services are reasonably priced and we also offer shipment tracking. As the customer who needed their coffee machine shipped as soon as possible can attest, Packing Service, Inc. is the most professional option for all of your shipping needs!
FAQs
What if I have last-minute or additional items I want to have shipped?
Finding out you have additional items that need to be shipped can be stressful. Packing Service, Inc. understands that this happens often and we won't let it affect your shipment. Once we review your flat rate quote, we can stipulate how much each extra item will cost and inform you, so that you know beforehand.
How do you calculate the flat rate quote for your shipping services?
Our company charges by the job not by the time it takes to complete it. We charge by the number of boxes or items that need to be shipped. For example, if the customer requires us to pack items into boxes then we charge by the number of boxes. If the customer needs pallets or crates then we charge by the size and weight of the item.