Packing Service, Inc. has been the leading company in providing Professional and Reliable Crating Services Nationwide. Our team of skilled Professionals will arrive on site at your location to wrap, crate and freight your merchandise. Heat Treated crating is available for shipments traveling overseas Internationally. Custom Crating is the best method of securing and protecting valuables 360 degrees safe from weather conditions, temperatures, and rigors of transport. Our crates don't break and are built right before your very eyes any location Nationwide for Residential and Commercial requests.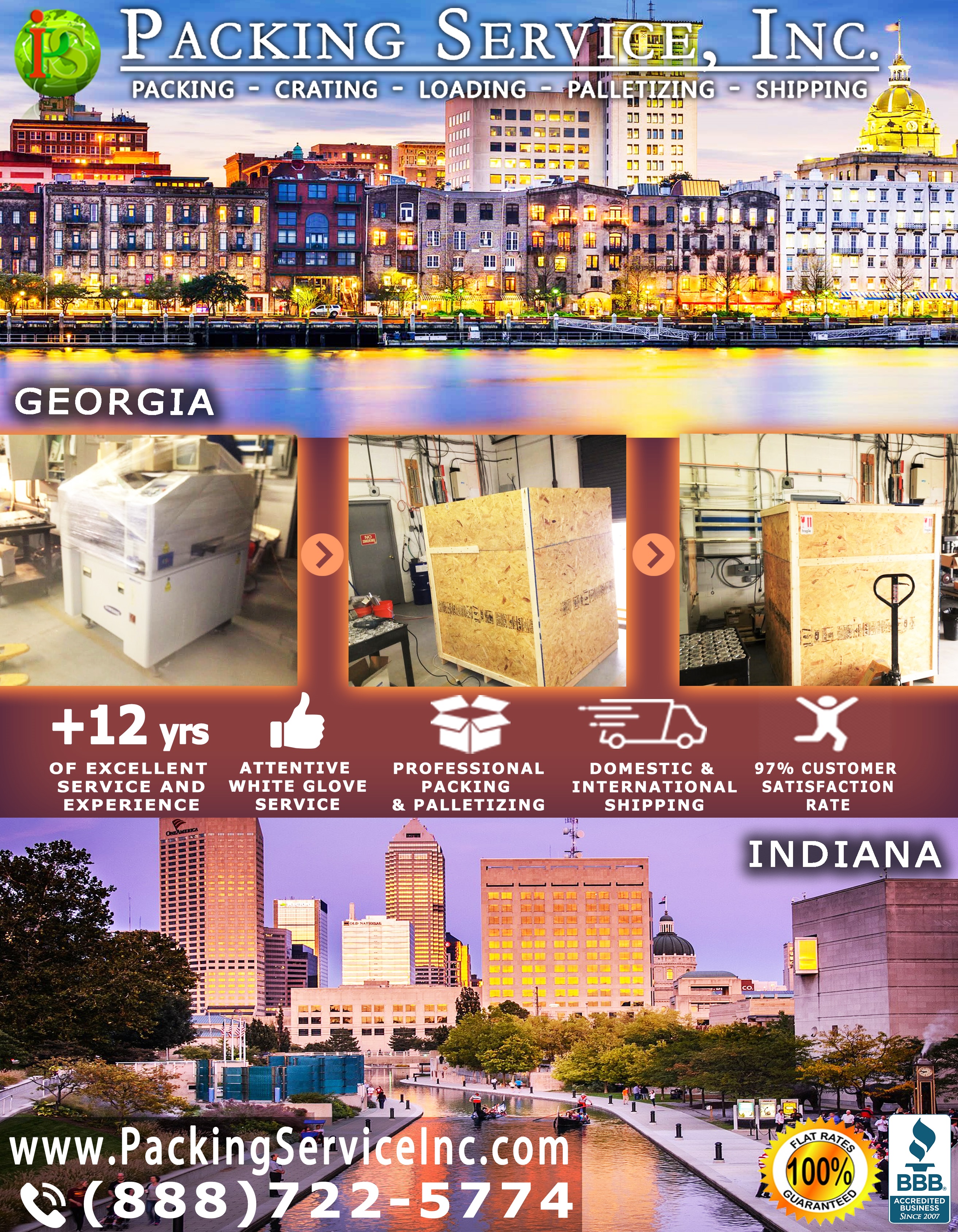 Industrial Crating and Machinery Crating is easy if you hire an experienced crate builder. We are an extremely professional crating services provider. Our professional craters provide only the best quality wood for any type of job, and we only hire professionals with no less than one year of experience providing Crating Services. Our Custom Crating Professionals will crate and freight your item(s) regardless of shape and size. Simply send your Inventory List to Our Staff of Specialists: info@packingserviceinc.com .  As with all of our services, our Crate and Freight solutions are offered under our Guaranteed Flat Rate Quote Policy. Packing Service, Inc. takes the hassles out of shipping and moving. No Hourly Charges, No extra fees, Just Flat Rates! Send us your Inventory List for yours Today!



Click Here To View Our Crating Services Gallery!
Crate and Freight solutions are Available both Domestic and International!
The level of professionalism and respect we demonstrate to our customers will leave you beyond satisfied. Remember with every service we offer, it is always offered at one guaranteed flat rate quote! Packing Service, Inc. is the Professional Crating Company that provides custom crating specifically tailored to the dimensions of your items. When you require the best crating services in the business; Call or Email Packing Service, Inc. for a flat rate quote that is guaranteed!
(888) 722-5774 | info@packingserviceinc.com
FAQS
Do I provide a fork lift for crating services?
Yes, or we can provide one for you included in your quote!
Do you ship food and beverage?
No, we do not have our licensee to carry food nor beverage just yet! We can service everything else!
Save
Save