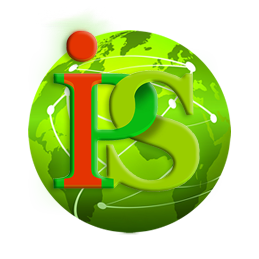 Moving day is here! After weeks of packing your household belongings, the shipping company has arrived to take the load off your hands and ship it to your new destination. The process seems simple, until you arrive at your new home to meet unrecognizable moving men with your property demanding for additional fees. You learn that unless you cough up an extra $650, you won't be getting any of your belongings back. Surprise!
You are now in a hostage situation – a situation thousands of Americans face each year as the number of rogue moving services is raising.
Moving is demanding! On top of the chaos, there's always apprehension that the movers won't arrive when scheduled, your property may be lost or damaged, or WORST not returned without additional inflated payment fees. Can your moving company really keep your belongings hostage? YES!
All moving companies are protected by a law called the Carmack Amendment, which limits recovery in a lawsuit to:
Actual damages
Prejudgment interest
Attorney's fees
Under federal law, interstate movers are required to return your property when you pay 100 percent of the costs in a binding estimate or 110 percent of a non-binding estimate where additional weight or services have caused the final costs to rise.
Yes, you can attempt to fight and sue. While this is a seemingly hopeful option, the process will reveal that your moving company can hold possessions hostage and refuse to deliver them unless you come up with the exorbitant extra fees.  The only thing to do is pay them and then sue later for that exact amount. Individuals can not sue for fraud, negligence, deception, emotional distress, or any other similar legal action (FMCSA).
Even if the company is exceptionally negligent and intentionally drives your belongings over a cliff, you could still not sue for more than the value of your items. This is one reason why it is extremely important to make sure items are inspected and insured beforehand.
More than 40 million Americans move each year and many movers are legitimate companies that do quality work. So no need to fret- Not everyone is out to get you! Your best bet is to stay well informed and do the diligent research before binding with any company.
With Packing Service, Inc. we are here to make moving easier! We strive to eliminate all the risks by providing our customers On Site, One-Stop-Shop services. And guess what? NO ESTIMATES! NO INFLATION! We GUARANTEE you a Flat Rate Quote specific for your needs!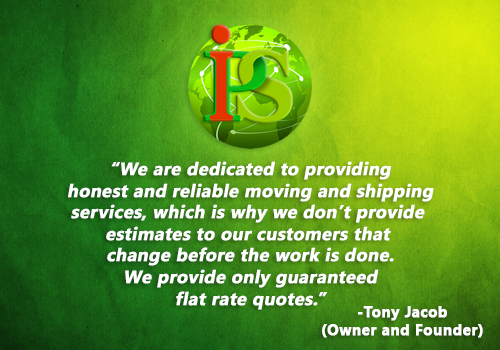 Our diverse list of services includes:
• Packing and Unpacking
• Loading and Unloading
• Shrink Wrap Palletizing
• Custom Crating
• Nationwide Shipping
Check our Pictures Gallery to see the way we provide one-of-a-kind white glove services for: Packing boxes, Wrapping furniture, Loading and Unloading, Custom Crates and Palletizing. Call us now to get a Quick Guaranteed Flat Rate Quote with no hidden costs, no extra charges and no misunderstandings whatsoever and let us help you solve your needs in as little as 60 seconds 888-722-5774, or E-mail us your information with sizes, weight, list of items, zip code, name and your phone number to Info@PackingServiceInc.com
FAQS
Do you ship International Cargo?
Yes we Ship Domestic and International!
What is the FMCSA?
Federal Motor Carrier Safety Administration. You can read more about your consumer rights and responsibilities on their webpage. You can also check their database to confirm your mover is registered/accredited.