We at Packing Service, Inc. believe in protecting your valuables and our palletizing services reflect that. Our professional employees have more than year of experience in the Palletizing industry. Items like furniture, machinery, antiques, and other large bulky objects need to protected during transit and our palletizing services ensure that transport is safe and efficient. Shrink wrap palletizing is one of the best ways to transport your valuables if you are shipping either domestically or internationally. We place your items on a 40 x 48 wooden pallet that serves as a foundation for easy transport and tie your valuables using premium quality shrink wrap.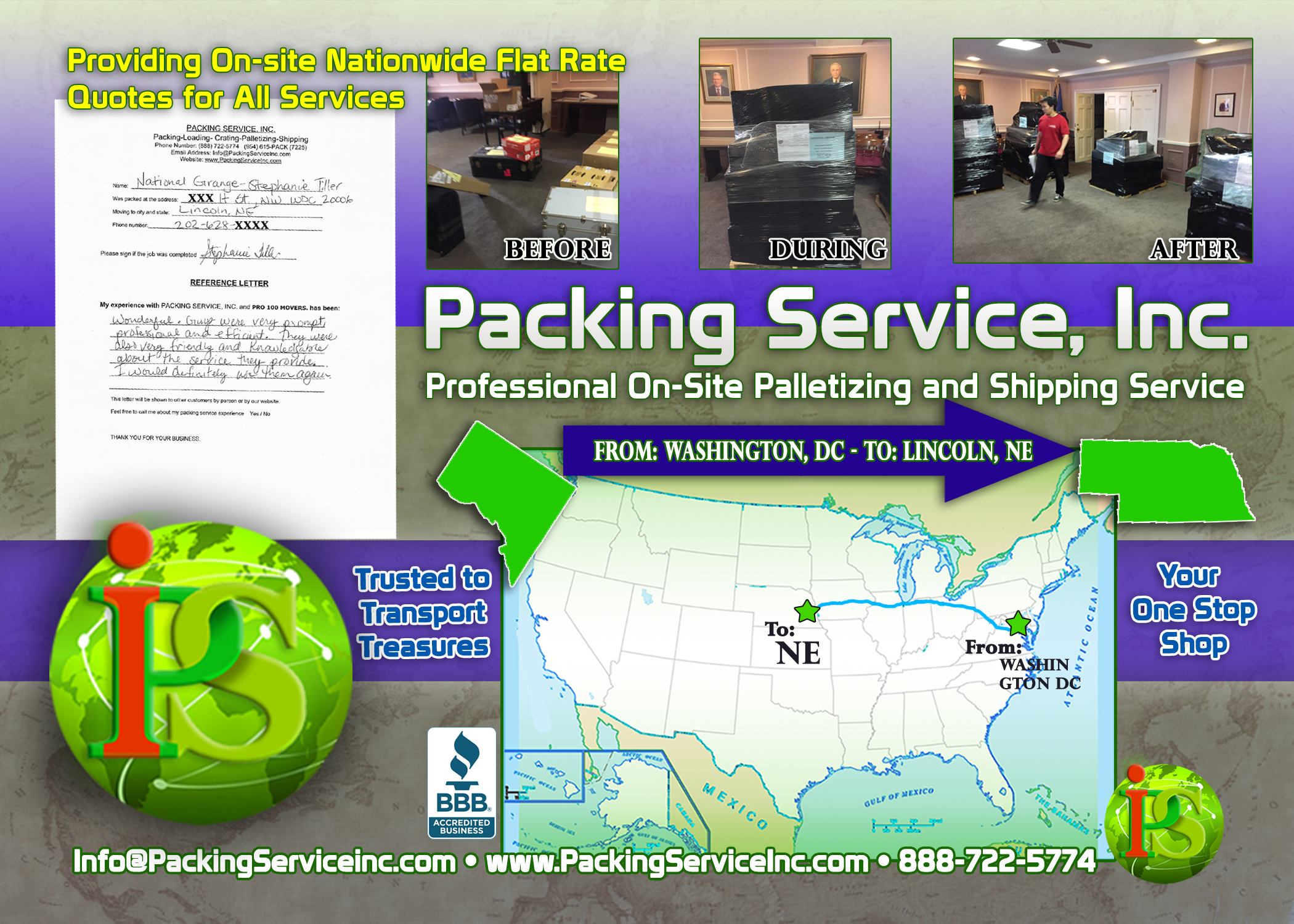 Our Palletizing Services ensure that your valuable items are protected until they arrive at your desired destination. Businesses like banks, hospitals, and restaurants use our professional services to transport expensive machinery and equipment. Heavy items like commercial stoves are handled by our shrink wrap palletizing professionals. Your items are placed on a sturdy wooden pallet and wrapped with a premium plastic film designed to support, bind, and protect your goods during transit. Palletizing is one of the surest ways to protect your valuables while also making transport as efficient as possible.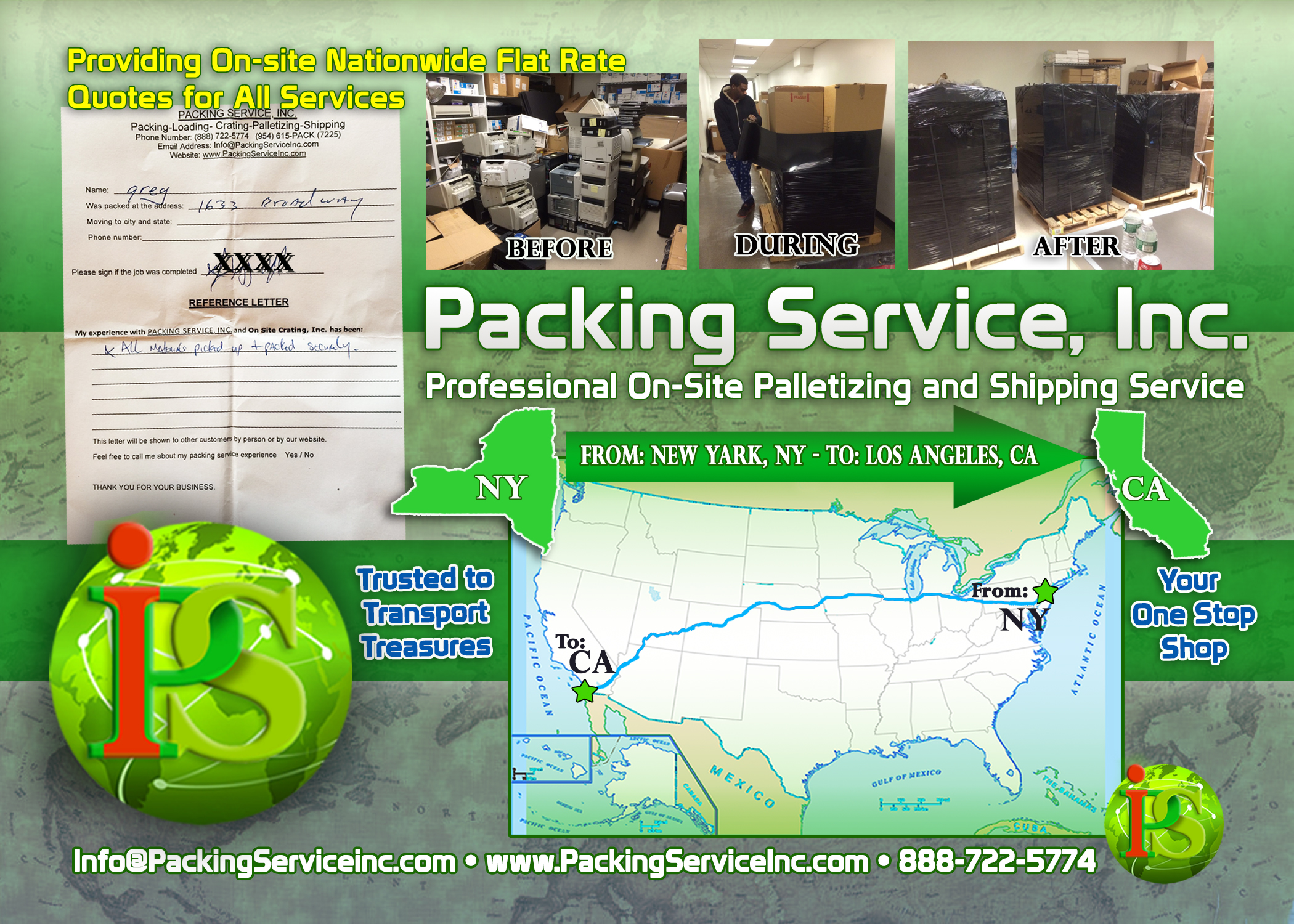 Packing Service, Inc. also offers on-site palletizing services for all your moving or shipping needs. Our trained Shrink Wrap Palletizing professionals will move and pack your valuable items and prepare them for shipping to your desired destination. Items that are located in difficult to access locations, like buildings or apartments, are carefully moved outside. These items are then handled by our trained palletizing professionals. Shrink wrap palletizing helps with the transport of bulky items like furniture, computer equipment, and parts. Why use unreliable moving companies to handle your precious items? Packing Service, Inc. is your one stop shop for your palletizing needs. We specialize in providing professional services and are proud of our 97% customer satisfaction rate.
FAQs
What's the difference between crating services and palletizing sevices?
The difference between crating and palletizing is simple. When we palletize an item we lay it on top of a pallet or skid. When we crate an item we build a crate around it. We usually palletize things like boxes or items that can fit on top of standard 40 x 48 pallet. Our crating services are typically used for very large or very heavy items.
What is shrink wrapping and how does it protect my load?
Shrink wrap, also known as shrink film, is a plastic film made up of polymers. When heat is applied, the shrink wrap tightens over whatever it is covering. We use this material cover to protect your items from the elements. Shrink wrap, along with plastic straps that are tied, also helps secures your load to the pallet for easier transport.