The holiday season is here already, and that means one thing: friends, family, and relatives will show their love and appreciation to each other through gifts. Every gift requires Packing boxes, wrapping, and/or or shipping. We all have that one friend or family member with rather interesting gift ideas, so you're never too sure of what to expect during the holiday season. Maybe it's that Alien ware gaming PC that you've always wanted, refurbished computers for your nonprofit organization, or something else involving a practical joke of some kind. No matter what it is, if it's not packed and packaged properly, you may be in for a bigger surprise than the gift itself.
If you do not want the kind of surprise that can turn a smile into a frown as a result of a thoughtful gift being damaged from slipshod Shipping Services, advise that friend or family member to enlist the help of a Professional Packing Company like Packing Service, Inc. Or, if that person happens to be you, Packing Service, Inc. has got you covered. Below, we offer tips and pointers on how to have that interesting gift of yours properly packed, palletized, or crated for shipping or the simply delivery to your home.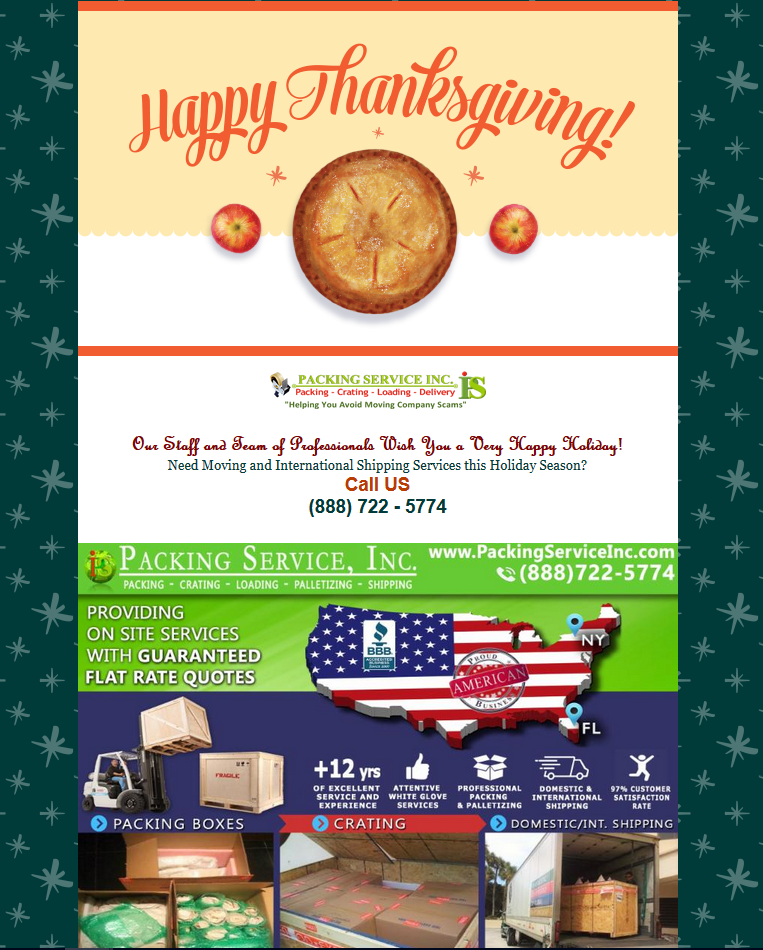 Scenario 1
The gift is unusually-big and fragile and will be shipped either domestically or internationally.
Hypothetical solution
A Professional Packing Company like Packing Service, Inc. will pack it for you in the safest and most secure manner. Depending on the fragility of the gift, our professional staff will use proper packing methods to ensure its protection, whether the strategy is packing boxes, wrapping furniture, or building Custom Wooden Crate or Pallets for International Shipping services. If it requires crating, the staff will let you know. As a professional crating company that offers superior crating services, Packing Service, Inc. can build a custom wooden crate for the gift. Also, our staff will give you a flat rate quote. If you would like to sign up for shipping services, the cost will also be factored in the flat rate quote.
Scenario 2
The gift includes various parts that require dissemble thus packing boxes for the separate items, refurbished computers, for instance, is needed.
Hypothetical solution
Packing Service, Inc. might have to palletize the pieces. However, for any packing, crating, or shipping job, we will need as much information as possible from the customer before deciding what will be best. That will also help us in determining the guaranteed flat rate quote that the customer will be quoted our packing, crating, or shipping services.
Our packing services are not only provided by guaranteed flat rate quotes but are provided by the most professional, honest and reliable people in the industry. Packing Service, Inc. is the packaging company that brings integrity and professionalism back to the moving services industry by providing that white-glove service you would expect from a professional packing company.
When you require the best Packing Company and Shipping services in the business; Call or Email Packing Service, Inc. for a flat rate quote that is guaranteed!
(888) 722-5774 | info@packingserviceinc.com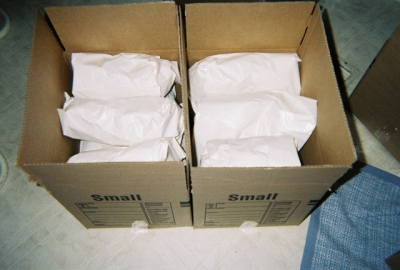 Save
Save
Save