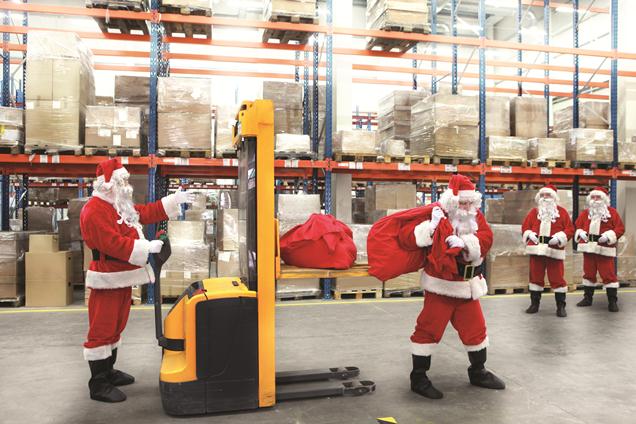 It is nearly impossible this day of an age to see all of our nearest and dearest on the Holidays. So, most of us spend the end of the year gathering gifts and shipping them away— to family, to friends, even to Secret Santa recipients halfway around the world. It seems like the Holiday Season encourages all of us to live at the Post Office! But, aside from the stress..It gets… expensive.
Packing Service, Inc. wants to give you a few strategies for saving on Shipping Services.
Save and Reuse Shipping Packaging.
Thanksgiving, Christmas, Kwanzaa, the New Year…..Several holidays encompass the Winter Season and you can utilize your last holiday's gift wrappings rather than spending money on new shipping materials. Store, save, and reuse sturdy packing materials and boxes! As a Full Service Packing and Shipping Company, our team of Professionals would arrive at your home or your item(s) location to Pick up and (if requested) Package for Domestic or International Shipping. We utilize only the most durable Shrink Wrapping Adhesives which can be heat treated for International Shipping.
Ship directly from the web.

Online shopping is consistently booming and the eCommerce race for fast and easy shipping services is easier when less handlers are involved. When you're buying a gift online, have it shipped directly to your recipient rather than paying to ship it to your home and then theirs. If you're worried about keeping the present (literally) under wraps until Christmas day, see if the retailer offers gift wrapping, which usually means they leave the tell-tale packing slip out of the package. Or have it addressed to someone other than the giftee.
Consolidate.
Procrastination is a virtue, in this case. Wait until you've gotten gifts for everyone in the family, then ship them at once. Think about not only the people who live at a given address, but also who will be celebrating together. That means Granny and Aunt Linda's gifts can go to your parents' place. One large package will usually be less expensive to ship than many small ones, but do the math to be sure. Packing Service, Inc. offers excellent Wrap and Palletize services for bulk items, boxes, and gifts that largely aid to consolidation and saving money.
Ship as soon as possible.
Every year, Christmas is on December 25th. And every year, there are people at the Pack and Ship on Christmas Eve spending hundreds extra to get their stuff sent overnight. By getting ahead of the game by at least a week, you can use the slowest shipping speed. It can be tough when you're trying to consolidate your shipments, but this is by far the best way to save on shipping.
Forgo the shipping extras.
Receipt confirmation, insurance and tracking numbers are all add-ons to the normal cost of shipping. Opt out of these extras at the counter and you'll certainly see some savings. This is great for inexpensive gifts that can be replaced. For anything valuable or one-of-a-kind, splurge on the peace of mind and seek a shipping company who is accredited, licensed, insured, and reputable.
Shop around.
The US Postal Service can be a more affordable option for shipping packages small packages. But it's worth a look at other services and shipping companies to make sure you're getting the best deal. Likewise, it is important to research the limitations of each shipping company. UPS, FedEx, plenty of these carriers are solid, however, they do have temperature, weight, and shipping restrictions. Packing Service, Inc. is a Full Service Moving and Shipping Company offering limitless On Site services Nationwide such as packing, wrapping, loading and International Shipping solutions.
If you want a stress-free, competitive Flat Rate Quote for your Shipping Services Nationwide; you need to use Packing Service, Inc. for all of your packing and shipping service requirements. We're proud to be an industry leader, and you'll see our professionalism and dedication in the work we perform. We're timely, efficient and offer the best prices in the industry. We stand head and shoulders above the crowd of moving companies because our company employs only honest professionals with integrity, character and the strongest work ethic!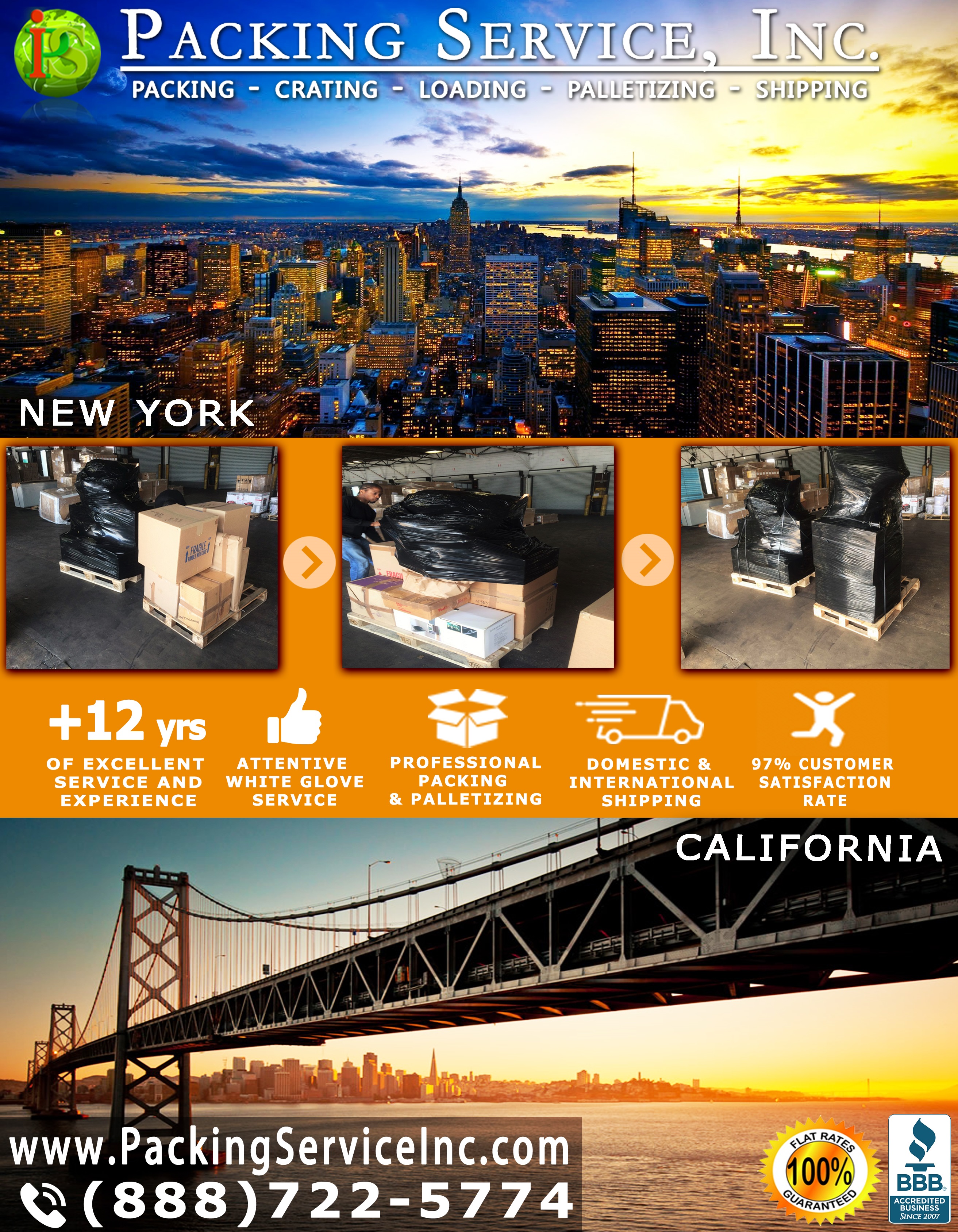 With our Shipping Services there are No Hidden Costs, No Extra Charges, No Misunderstandings and No Time Charges. We are Professionals providing Flat Rate Quotes Only, call for a flat rate quote today: 888-722-5774.
Save