As anyone with a cursory knowledge of economics realizes, logistics is an integral part of business, both local and worldwide. Companies large and small need equipment tailored to their needs. Whether it's a newly-minted restaurant needing an industrial oven or the local branch of a national bank requiring ATMs, businesses have a myriad of items requiring custom crates for safe transport. In many ways, Industrial Crating is the lifeblood of global economics and Packing Service, Inc. is at the forefront of the crating and shipping industry. Starting a business is an investment and one of the best ways to protect your future is by crating and shipping with Packing Service, Inc.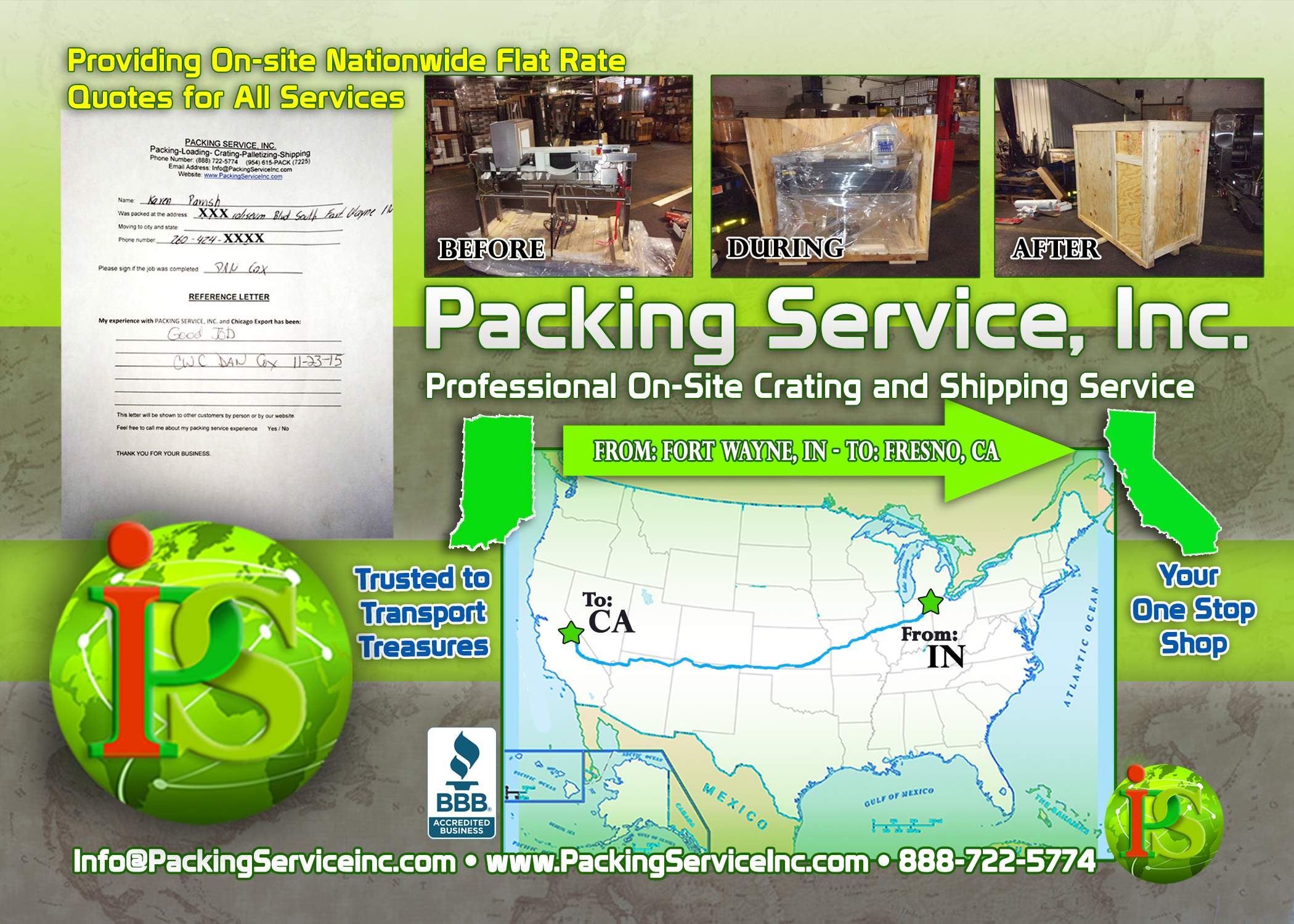 People often don't realize how Custom Crates, dependent on their construction and handling or lack therefore, can protect or harm expensive machinery. Too often amateur crating companies cost their customers time and money by trying to cut corners, either using cheap or shoddy materials, hiring inexperience workers, or failing to take into account the multiple factors that goes into crating and shipping machinery. For example, experts in industrial crating know that a crate headed for an overseas destination requires heat-treated wood. Extremely heavy items may require custom crates built with reinforced metal bottoms to ensure the crates are stable. Packing Service, Inc. only hires workers with more than a year of experience in the industry so your goods are in secure hands.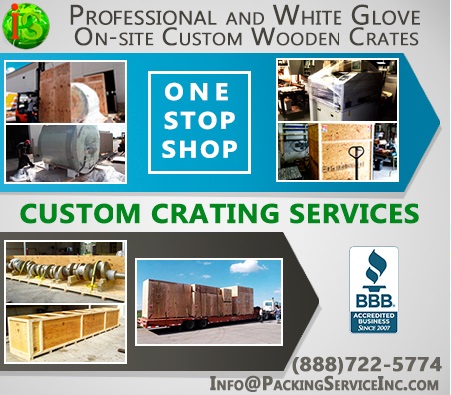 Much like in business, there is no substitute for quality work, and the same can be said for industrial crating. The Crating and Shipping industry can be unforgiving for both the companies and the customers involved. Any error that causes problems can send ripples across the coordinated chaos that is the logistics trade costing valuable money and time to countless people spread out across the globe. Industrial crating is a serious business and it can have negative ramifications if done poorly. Trust the professionals at Packing Service, Inc. to deliver the equipment necessary to start your business efficiently and safely. Our custom crates are built tough, made from quality materials, and designed with your item or items in mind.
FAQs
Can I combine the services you offer?
Our customers can combine all the services we offer. You can combine our crating and shipping services to save time and money or combine our packing and loading services when you need to relocate. All our services are guaranteed by flat rate quotes.
How long will it take, from start to finish, for my item to be crated?
It depends on a few factors. The actual crating procedure takes about a day. From there, your item is transported and shipped to the new location in about 3 to 10 business days. These time tables can change depending on where the item is going or how much the item weighs.