Is your house or commercial building suffering from flood damage? Need to protect your boxes and furniture from temperature or other potentially harmful conditions? Our team at Packing Service, Inc. has responded to many critical calls from flooding to natural disasters. When you're in need of a Moving and Shipping Company who has no limits and is efficient in getting the job done – Call US! Packing Service, Inc. will pack your belongings and/or Wrap and Ship your furniture, antiques, and machinery with no problem!
Moving and Shipping can be a head ache and that is why Packing Service, Inc. has established itself into the Gold Standard of the industries bridging the gap between the two. We provide On Site services Nationwide and Ship Domestic and International. Packing Service, Inc. will wrap and ship any item, anywhere, simply provide us the details of the item(s) with your service request and send it to us at:
[info@packingserviceinc.com]
Do you have valuables that you would like to Crate and Ship to family overseas? Our crating team will arrive onsite and build your reliable custom wooden crate around the item(s). Whether the destination is Domestic or International,
Packing Service, Inc. will crate and ship your items better and faster than the other guys!
Packing Service, Inc. provides On Site furniture, machinery, equipment, and box Shrink wrapping and Palletizing

For the best Moving and Shipping services, trust Us! Your satisfaction with our professional movers is our top priority
Check Out Our Website!
Stay up to date with Packing Service, Inc. on our social media channels for Moving and Shipping Tips, Coupons, and More!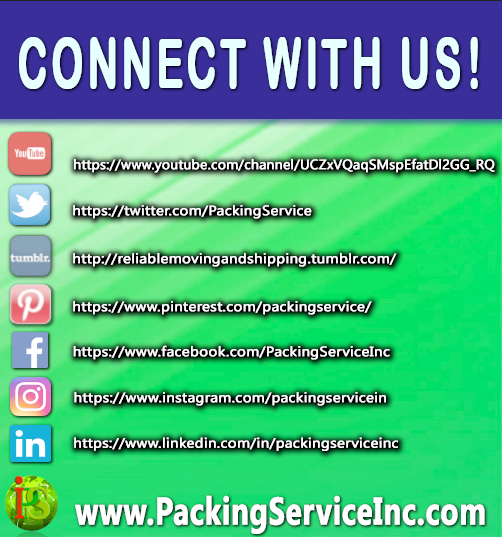 FAQS
Can you guys pack my belongings and take it to my shipping provider or do I have to use your shipping?
We are flexible to whatever works for our clients. Yes, we can pack your belongings and take them anywhere you would like.
Do you charge per hour?
No, we ONLY Guarantee Flat Rate Quotes
Save
Save