If you live in a residential neighborhood chances are you've seen them as you pass by in your car or on your morning jog. They come from out of nowhere, sitting in your neighbor's driveway or eerily plopped on their front lawn, employees of a loading company mysteriously going back and forth, only to disappear in an instant. You think it's an innovative idea and you want to join the club. It's the Attack of the PODS People! PODS are an innovative storage device that are taken to a customer's house and loaded with items at their leisure. Then again, why deal with the hassle of Loading and Unloading your items when you can trust Packing Service, Inc. We can handle loading PODS containers and offer a litany of services at a flat rate quote.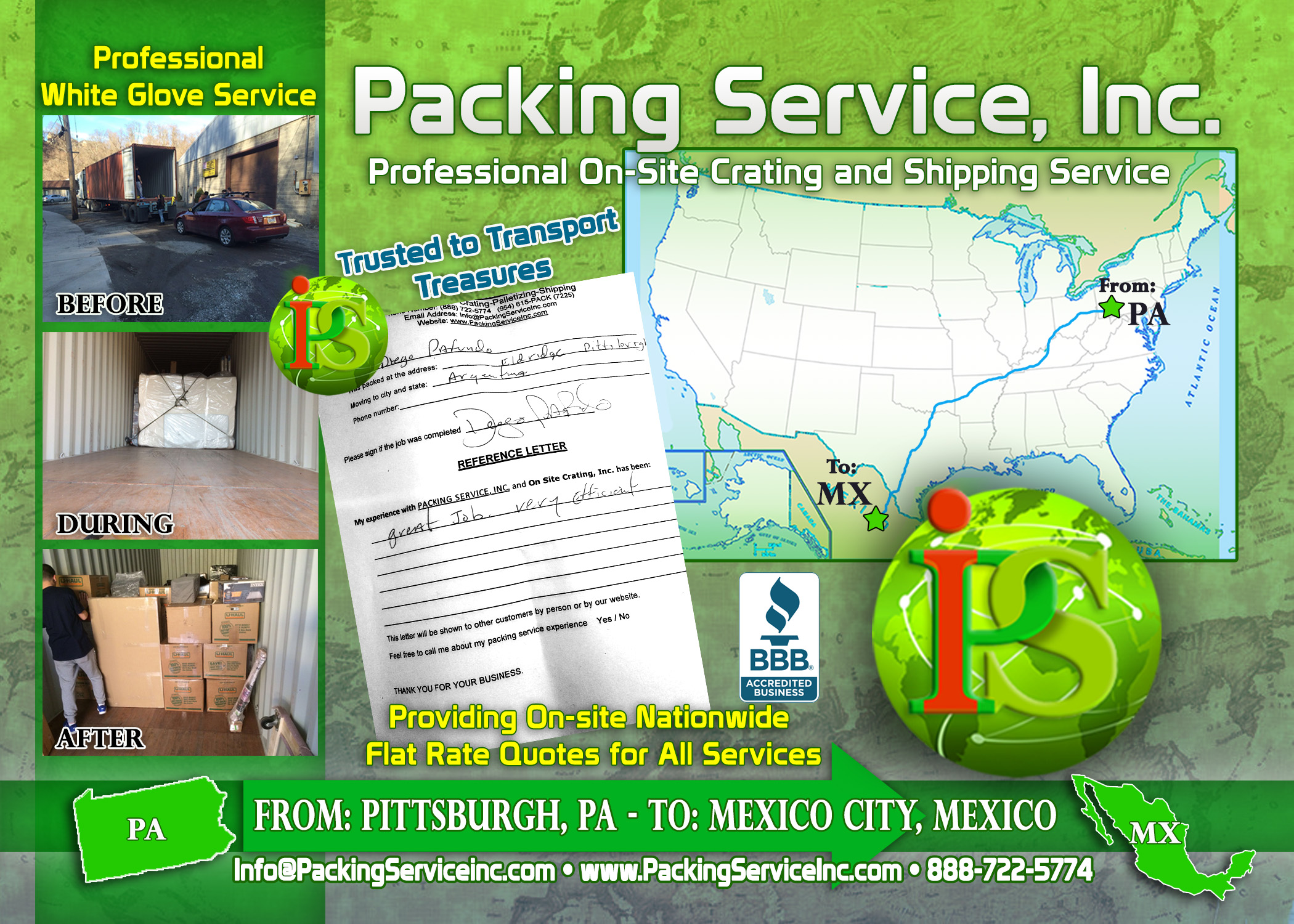 Packing Service, Inc. is a Loading Company that can not only fill storage units or rental trucks but we do so in a professional and efficient manner. Before every job, we get a detailed list of items and determine how the loading and unloading process can go as smoothly as possible. Loading PODS container is a small part of what we do, we can also pack your items carefully, or wrap furniture so that they aren't damaged during transit. When it comes to your valuables, it's less likely that they will be damaged during the loading and unloading process, the real danger is when they are transferred or placed in storage. Items that are placed in storage by an amateur loading company can tip over and break or they can be damaged by mold, mildew, pests, or rodents.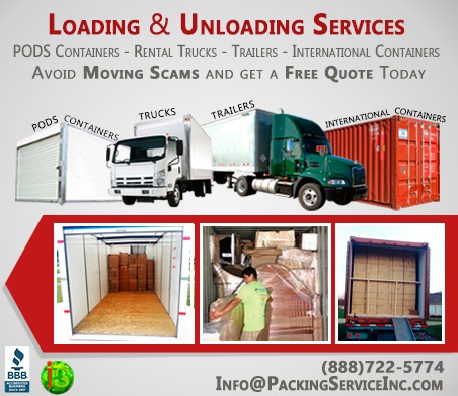 Aside from Loading PODS Containers, Packing Service, Inc. can also load rental trucks, trailers, and containers designed for international shipping. Our loading and unloading professionals have more than one year of experience in the industry so your valuables are in capable hands. The amount of damage to your goods that can occur when they are handled by an amateur loading company can be incalculable. It's pretty simple, there is a right way and a wrong way to care for your items when they are placed in storage. Loading PODS containers can seem easy but why take the risk when you can let Packing Service, Inc. do it for you.
FAQS
Do you offer loading services in my area?
Yes, we offer all our services nationwide. We can have your items loaded anywhere i the U.S. and unloaded at your new location. Best of all, our services are backed by a guaranteed flat rate quote.
What is the loading process like and what can I expect on the day of my move?

Upon arrival, the loading team will assess the load and arrange the proper method of storage. The load will then be shrink wrapped, crated, and/or boxed according to Packing Service, Inc.'s procedural specifications. Once everything has been gathered, loaders will then carefully load the items onto the container, trailer, or truck. If the unloading service has been requested,  Packing Service, Inc. will dispatch a second team that will arrive at the set destination. The unloading team will then proceed to unload all the items from the truck, trailer, or container, and unpack the items from their wrappings, crates, or boxes. Once everything is done then the customer will sign a release contract.