Let's face the truth; moving is rarely described as a pleasurable experience. It takes time, money, and if prepared, research. Unfortunately, the majority of people don't have the energy for even one, let alone all three! Most moving companies will take advantage of this common knowledge, strategically targeting you and matching you to their service provided. They offer a low ball estimate to attract you then they bind you in contract doubling the price often before the job is complete! Be wary of moving scammers who will sell you quick "solutions" and low estimates. Be cautious of your time, money, and do diligent research. More information on Moving Scammers can be found here.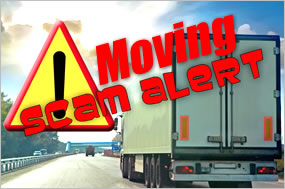 So why US?
For starters: Our customers mean everything to us! Packing Service, Inc. has been a leading professional in the Shipping and Moving industry since 2003, with over 12 years experience and a 97% customer satisfaction rate. We at PSI pride ourselves in being members of the Better Business Bureau since 2007.
---
Our services include but are not limited to:
• Packing and Unpacking
• Loading and Unloading
• Shrink Wrap Palletizing
• Custom Crating
• Domestic & International Shipping
---
Whether you require our professional packers for packing boxes, shrink wrapping furniture, machine packing, Packing and Loading international containers or packing and loading PODS Containers and rental trucks, PSI has you covered. If you are packing and shipping nationwide, our package services consist of any service that requires our experts to pack up and protect your items for shipping or moving of any kind. We do not have any limits! From pictures and mirrors, antiques, packaging crystals and fine china to packaging any industrial machinery, PSI will ensure its safety and security while in transit.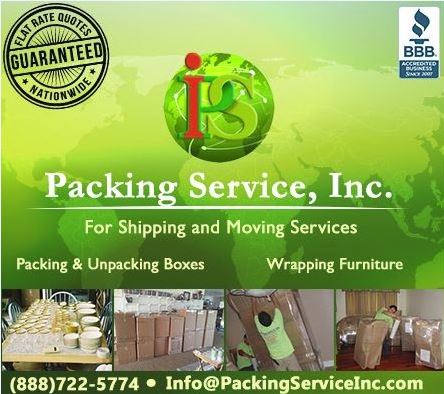 For International shipppings our export packers are the best in the business at safeguarding your belongings as well as loading them into international containers in the most safe, effective and efficient way possible. We will wrap, pad, bubble wrap and shrink wrap every last item necessary to make your move as stress free as possible. Rest assured that every last item will arrive in exactly the same condition as it left in. At Packing Service, Inc. we truly care!
And the best part? Regardless of the particular package services you require, we will never provide an estimate that changes or fluctuates; our services will always be provided by guaranteed flat rate quotes Nationwide.
That's right, we GUARANTEE FLAT RATE QUOTES! No hassles, No scams, No limits, No problem!
We want to help you! We are the ONLY combined Shipping and Moving Full Service SOLUTION!
FAQS
Question: If I pack my own belongings can you still provide me the services for loading and unloading?
Answer: Absolutely, We customize our service options for your specific need. You would be provided a quote specific to loading and unloading.
Question: Do you have any tips for packing my own belongings?
Answer: Of course! Many, check them out here: I NEED PACKING TIPS!