Are you purchasing new furniture, shipping machines or equipment? Let Packing Service, Inc. pickup your new items directly from the warehouse and ship them straight to your desired location. Packing Service, Inc. has affordable solutions to fit any company's shipping requirements. If your company needs boxes transported from one location to another, PSI will provide you with the easiest shipping solutions. If you need help with furniture shipping, the quality and professionalism of Packing Service, Inc.'s shipping services will leave you smiling. If you want a stress-free, competitive Flat Rate Quote for your Shipping Services Nationwide; you need to use Packing Service, Inc. for all of your packing and shipping service requirements.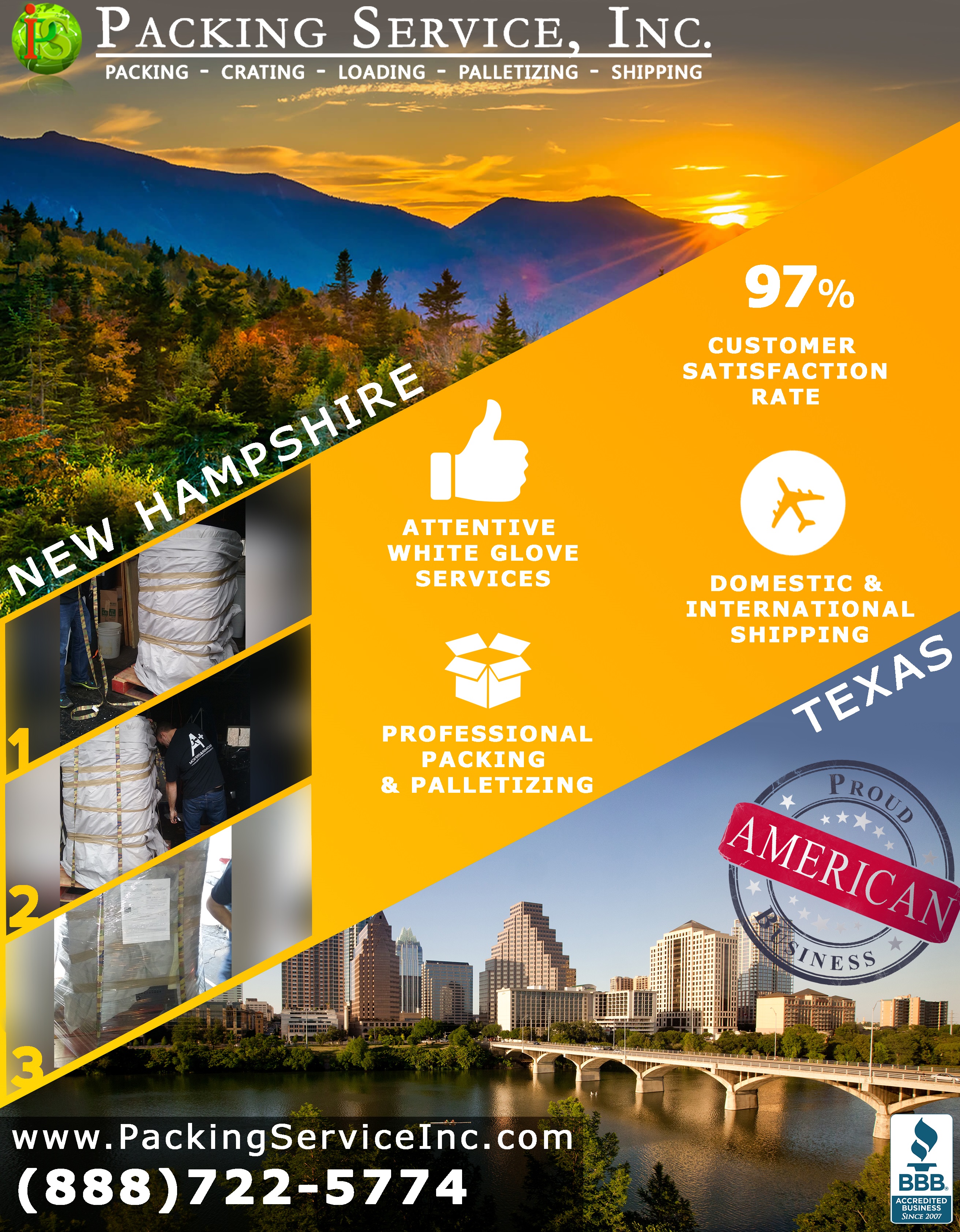 PSI was established in 2003 and offers the best packaging services in the business. We have been proud members of the Better Business Bureau since 2007, thus proud to be an industry leader which reflects in our professionalism and dedication. We're timely, efficient and offer the best prices in the industry. Whether you require our professional packers for packing boxes, wrapping furniture, machine packing or packing and loading international containers and packing and loading PODS Containers and rental trucks….
We do not have ANY LIMITS! We provide Full Services so take a load off and call us!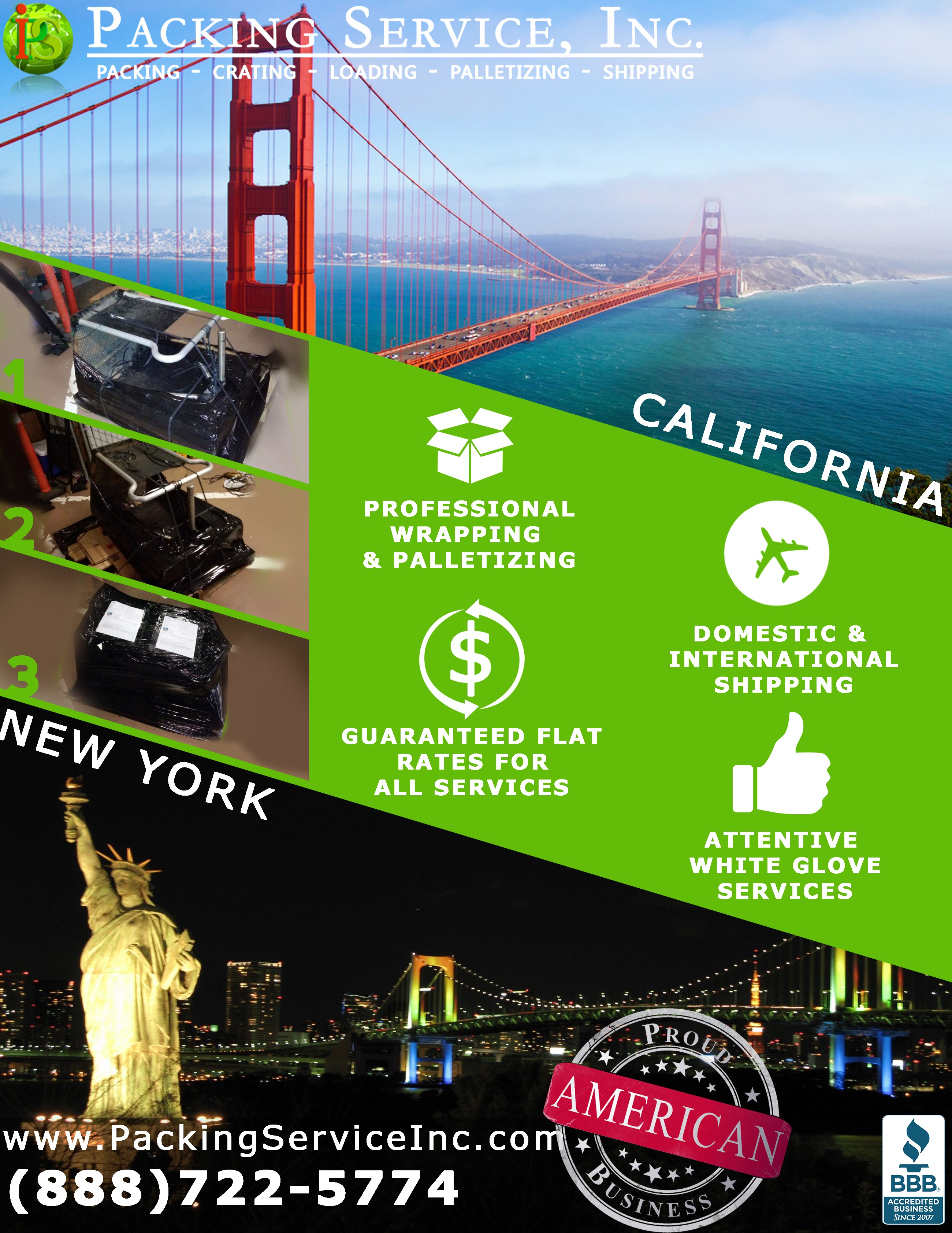 No Hidden Costs!

No Extra Charges!

No Misunderstandings!

No Time Charges!
Professionals with Flat Rate Quotes Only, call for a flat rate quote today:
888-722-5774
FAQS
What is the process like working with your Professional loading team? What can I anticipate with your provided services?
* Upon arrival, the loading team will assess the load and arrange the proper gathering method of storage
* Load will be shrink wrapped, crated, and/or boxed according only to Packing Service, Inc.'s procedural specifications
* Once all loads have been properly gathered, loaders will then carefully load onto the set transport container/truck/etc.
* Upon arrival, if unloading service has been requested, Packing Service, Inc. will provide a second team at set arrival destination
* Second (Unloading) Team will unload set container/truck/pod/etc. and will proceed to unpack and unwrap all your items
* Once all the unloading has been finished, customer will sign release contract upon completion
Is there any area of out zone or limits, as I have family in the middle east…..
We do not have any limits! So no! We would happy ship what is needed to your family in the middle east or anywhere else for that matter!