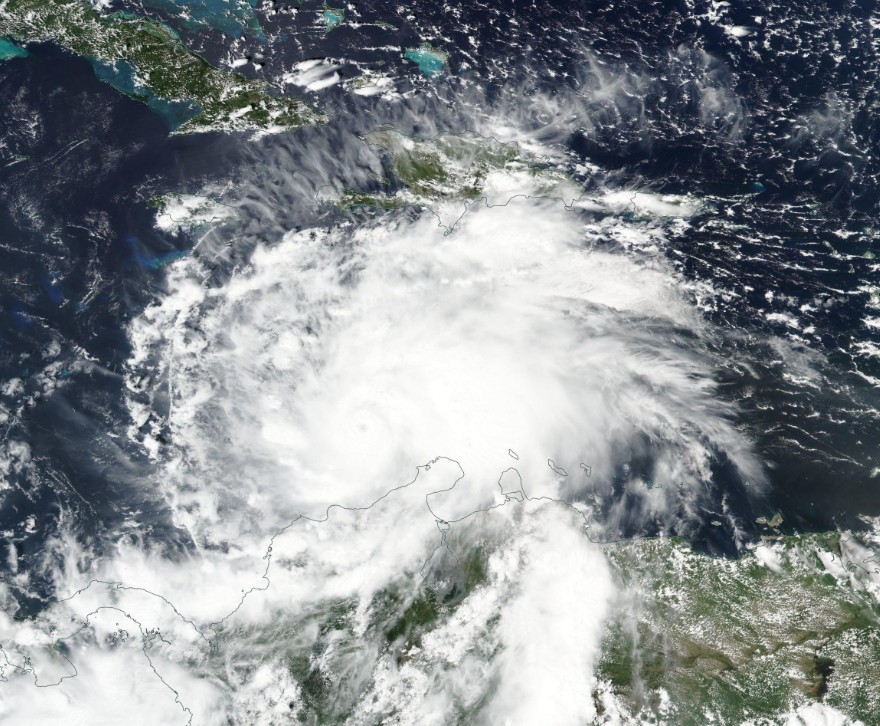 If you reside on the East Coast or Caribbean islands, then you are well aware of Hurricane season. Packing Service, Inc. sends prayers to all those who have been impacted from our current Hurricane Matthew (Category 4) devastating through islands and leaving us inland just as worried. So here are some tips for you during this hurricane season- Our staff acquired a friendly list from the Government and American Red Cross:
Before are 20 safety and preparation tips to tackle before and after a hurricane hits, from the federal government and Red Cross:
1. Make sure you have a flashlight and radio  with extra batteries.

2. Get at least 3 gallons of water per person to survive up to three days after a storm.

3. Stock up on at least a 3-day supply of non-perishable food for members of your household. Don't forget the can opener.

4. Make sure you have a first aid kit, medications and any other necessary medical supplies.

5. Consider leaving home, and if the government tells you to evacuate, do so as soon as possible. Follow posted evacuation routes.

6. Survey your yard and bring in anything that can be picked up by the wind, such as toys or lawn furniture.

7. Discuss your survival plan with family members so everyone is on the same page.

8. Create a list of important contacts, including emergency management offices, local government and local hospitals.

9. If applicable, prepare your boat.

10.  Keep your refrigerator and freezer at the coldest setting so that food will last longer if the power goes out.

11. Prepare your windows by closing and boarding them up. Use hurricane shutters or plywood.

12. Unplug appliances other than the fridge.

13. Fill up your vehicle's gas tank.

14. Make sure your pets are accounted for and come up with a plan for them if you have to leave home.

15. After the storm hits, do not touch electrical equipment if you are standing in water or if it appears to be wet.

16. Do not go in floodwater, which may be contaminated with oil, gasoline, or raw sewage.
What About Our Furry Friends? PROTECT YOUR PETS!
17. By now everyone knows how to prepare their house or apartment but we want to remind people to prepare for their pets.

Please remember to keep your fur babies wearing their collars with all their tags!!

Bring them inside well before the storm begins and always walk them on a leash until everything returns to normal.

You should prepare an emergency pet supply kit and have it readily available. The kit should contain:
– A pet carrier for each animal
– Identification
– Immunization records
– Medication
– Supply of food and water
– A muzzle
– Collar and tags
– Leash
– Wee wee pads

The records are in case of an evacuation because most places will not let you bring animals if you don't have proof of vaccinations. Stay safe everyone!!
In light your home is damaged or you need to ship clothing or shelter materials to your family and/or friends, feel free to contact Packing Service, Inc. for all your Moving and International Shipping needs!
Packing Service, Inc. is your
One Stop Shop Shipping Solution!
No Hassles!
No Estimates!
No Misunderstandings!
* Packing and Unpacking *
* Loading and Unloading *
* Shrink Wrap Palletizing *
* Custom Wooden Crating *
* Nationwide and Overseas Shipping *
Professionals with Flat Rate Quotes Only, call for a flat rate quote today: 888-722-5774 | info@packingserviceinc.com

Save