As your one stop shop for moving and shipping services, Packing Service, Inc. provides Wooden Shipping Crates for all of your goods. Our crating services cover a wide range of items from heavy machinery to antique furniture. Our trained crating professionals have at least one year of experience in the industry. We can build custom crates for prized valuables, shipments of office equipment, and even for the transport of animals. Our wooden shipping crates are made from quality lumber and built rugged to withstand shipping both domestically and internationally. When it comes to all things crating, Packing Service, Inc. is the most trusted company in the industry!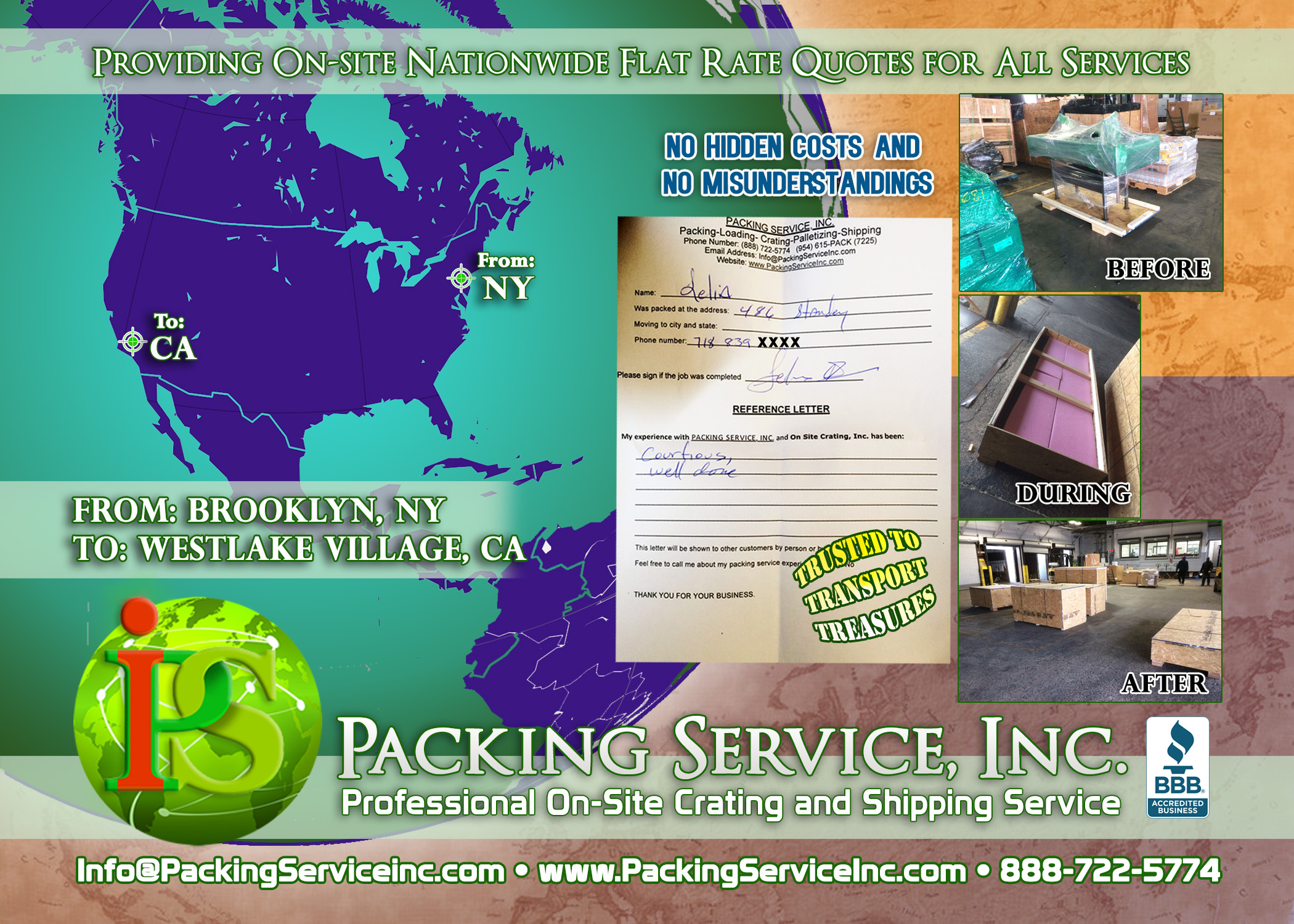 Packing Service, Inc. is committed to making sure that your valuables are properly secured in a wooden shipping crate so that they arrive at your desired destination as safely and as quickly as possible. Other companies which offer Crating Services often skimp on the materials, using low quality metal and wood, or simply hire workers with no experience, resulting in poorly-constructed wooden shipping crates that break during transit. Our custom crates are built specifically with your product in mind. As such, we provide on-site crating services done by professionals who know the industry inside and out.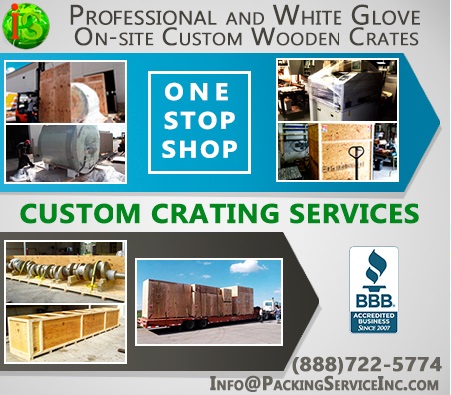 Packing Service, Inc. realizes how difficult it is to entrust the stewardship of your valuables to other people. Our professionals who build Custom Crates are aware that each item is treasured and will ensure that they arrive safely. With security in mind, our company policies on crating services make sure that each item is carefully measured and weighed before construction begins. The professionals at Packing Service, Inc. will then build a custom crate designed to minimize movement and secure your valuables for the long trip. With the trusted and professional services provided by Packing Service, Inc., your valuables couldn't be in safer hands or, in this case, in a safer crate.
FAQs
How long will it take, from start to finish, for my item to be crated?
It depends on a few factors, but generally the crating process takes about a day, depending on the item. From there, your item is transported and shipped to another location in 3 to 10 business days. These timetables can change depending on the size and weight of the item or the destination.
Why do you need me to send in pictures or a list of items before I can get a flat rate quote?
We always ask our customers to send in pictures or a list of items that need to be crated so that our quotes are accurate. The more we know about the items you need crated, the easier it will be for all parties involved, and the more money you'll save. Once we have an idea of how much time the job will take and how many materials we'll need then we can generate an accurate flat rate quote that won't change during the crating process.