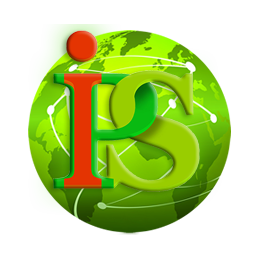 According to the U. S. Census Bureau, approximately 40 million people move annually. With such a stressful process, Packing Service, Inc. wants to provide you with some helpful tips we hope will take some light off your load!
Packing and Moving can be messy without organization. Create an overall breakdown for yourself for what you need to accomplish prior to your move. Feel free to follow our general guidelines below and check out additional information on our Packing Services and Tips here.
---
4-8 Weeks Prior To Move
Research your local Packing Service and/or moving company accredited with BBB
Inquire prospective companies' insurance coverage and policy information. Shuffle from the scammers! Tips on how to avoid moving company scams can be found here!
Gather estimates from top companies of interest and prepare your inventory list (preparing an inventory list is beneficially for you when comparing quote costs as most packing services offer estimates as estimates are low balled often and fluctuate).
Ensure your paper work and business accounts are up to date with your address and personal information.
Get your packing started by sorting through your clothing/items between what to keep, toss, and donate. Try selling items by garage sale or online service.
Pack items that aren't utilized frequently whether the items are seasonal or miscellaneous.
2-4 Weeks Prior To Move

Gather valuable paperwork, small heirlooms, jewelry and separate from your moving boxes. If you entrust these valuables with your moving company, ensure you receive a tracking number and keep a photograph or videotape of these high ticket items.
If you are moving major appliances, make sure that they're cleaned, unplugged, defrosted, and ready to go.
Confirm all paperwork with your chosen mover and double check that the proper insurance is in place to cover your valuables.
1 week To Move Out
Utilities should be turned off in your current home one day after your move-out date. It is helpful if utilities in your new home are turned on one day before your move-in date.
Dispose of all flammable items that can't be transported (paint, chemicals, aerosol cans).
Check in with your moving company one last time and confirm that everyone is on the same page. Reconfirm the moving-day arrival time as well as cell phone numbers and last-minute details.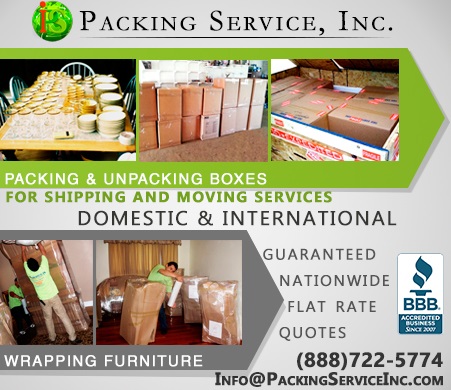 Forget Packing! We Got You Covered!
Whether your move is local, long distance, or international, Packing Services, Inc. is more than happy to assist you in making your move as easy as possible. Our professional packers and movers are friendly and will gladly handle all of your loading and unloading needs. Why stress when it comes to the big move? Simply call us at (888-722-5774) or visit our site www.packingserviceinc.com to get a free flat rate quote. You'll love our professional Packing and Moving services and our ethical practices.