When it comes to providing Crating Services to customers, most Crating Companies only offer only one or a few specific types of crating services. Customers often get frustrated that they have to hire different crating companies for crating jobs that could have been done by one company. At Packing Service, Inc., we only provide complete crating services. We have been a premier crating company providing all types of crating services since 2003. Our services cannot be rivaled. Whether it's shipping crates or custom wooden boxes for crating and packing, Packing Service, Inc. has got you covered, and we have a commitment to excellence. All of our crating jobs are performed on site. That way, our customers will avoid the headache of dealing with their belongings being crated at different locations. Packing Service, Inc. has been a crating company for over a decade, providing only the best wooden crates and custom wooden boxes. Our custom crates will ensure the safety and security of your items for both domestic and international destinations.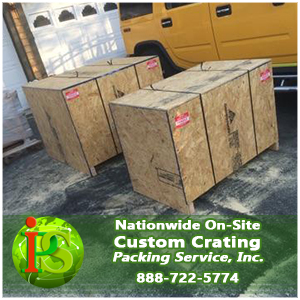 If the customer has the needs for long distance shipping, Packing Service, Inc. will prepare Shipping Crates based on the specifications that the customer provides. The quality of service that we provide does not vary. We employ a level of professionalism that is unmatched by any other company. With competitive pricing and quality services, Packing Service, Inc. is a leader in the crating and packing industry. We pride ourselves on using only the best materials for our wooden shipping crates and the most professional staff in the business. To have a glimpse of the quality of Crating Services that we provide, customers can get to our website to view before and after pictures of jobs performed in the past. We make it our mission to convey only the highest level of professionalism and dedication to our customers nationwide and abroad.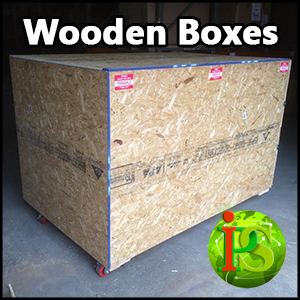 To get Crating Services from a top crating company, choose Packing Service, Inc. and you will not be disappointed. We will exceed all your expectations. Our professional teams of craters will crate your items on site. Whether we are preparing shipping crates for industrial equipment, machinery, or furniture, Packing Service, Inc. is the professional crating company that builds large wooden crates, small wooden crates, and custom wooden boxes specifically tailored to the dimensions of your items. With Packing Service, Inc., you're guaranteed flat rate quotes only to avoid misunderstandings. There are no hidden costs and charges. Call or email us today for your own personalized quote.