People that have lived in one area over a long period time to amass a large quantity of items and it can be difficult for a single person or a family to get everything packed safely. Thankfully, a Moving Company exists that offers professional Packing Services backed by a flat rate quote. Packing Service, Inc. provides packing services delivered by trained personnel with more than one year of experience in the industry. Our employees are professionals who know all about the rigors of Packing and Moving so your valuables are in good hands.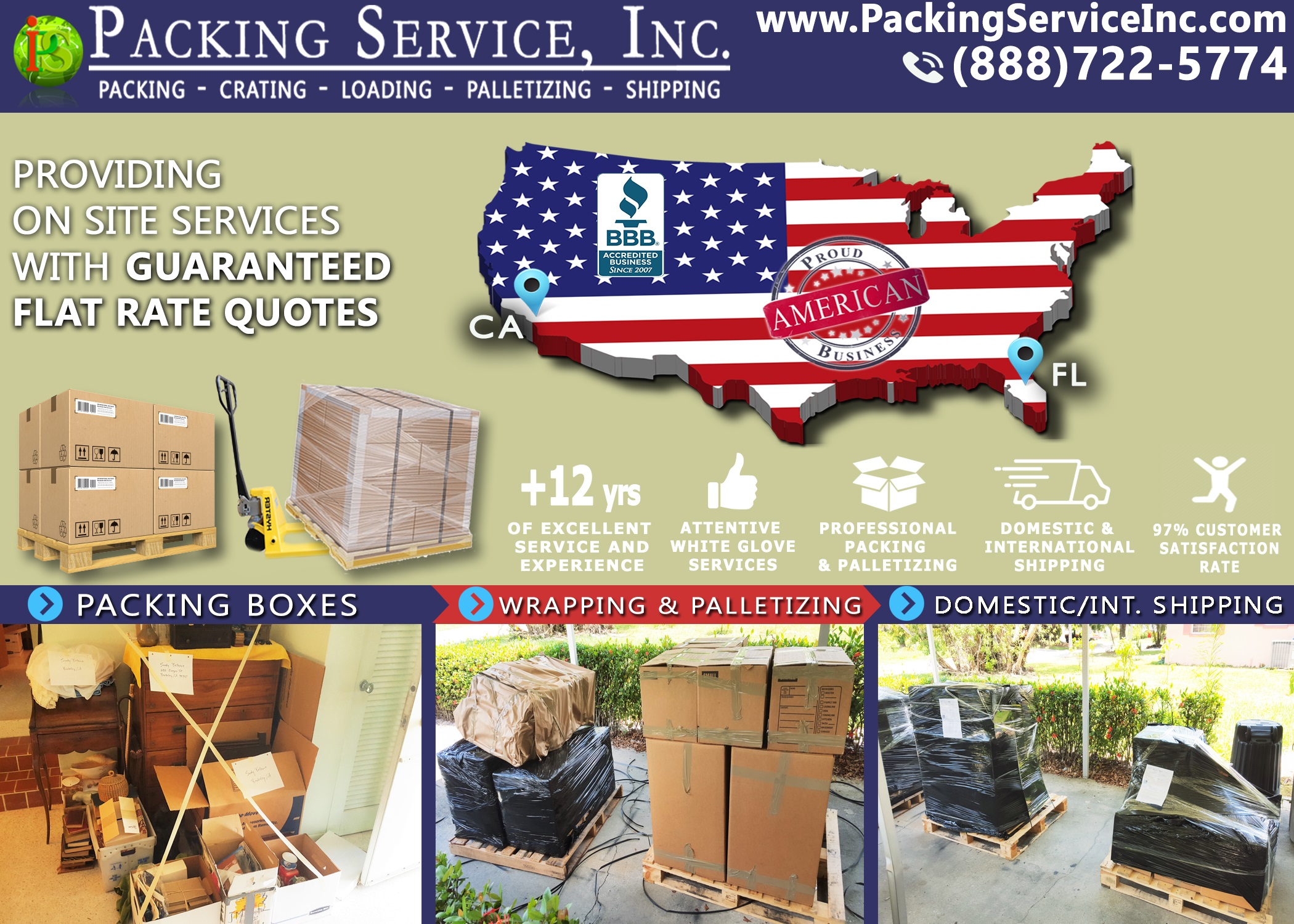 Our Local Moving Benefits
Licensed and Insured
Full Service "White Glove"
Same-Day Service Available
ON SITE Services
Local & Nationwide
International Shipping Available
Professionally Trained
Trusted & Reliable Movers
No Hourly Rates, Flat Rate Quotes Guaranteed!
When contacting our moving company for a quote, be aware that we ask for a list of items or a picture, just so that we know how many supplies the job will take. Other companies that specialize in packing and moving offer vague estimates and then, once the job is completed, the actual price is more than double the initial amount. Packing Service, Inc. believes our packing services should be backed by a flat rate quote so customers aren't blindsided by a sizeable bill. Packing and Moving is stressful enough without having to add a moving company with shady business practices or amateur employees. Best to place your trust in a professional moving company with a proven track record.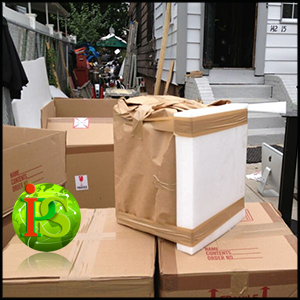 Once we have an itemized list with all of your valuables on it, along with your flat rate quote, we can dispatch our professionals to your location. Our packing services are specialized to make sure all of your items get to your desired destination safely. Items are divided into categories and sorted for easier handling during packing and moving. Whether its fragile items like glassware or fine china, heavy items like books, or bulky items like furniture, our packing services ensure that they all sorted and packed with the utmost care. Packing Service, Inc. is the only moving company devoted to customer satisfaction.
With our packing and shipping services there are No Hidden Costs, No Extra Charges, No Misunderstandings and No Time Charges. Packing Service, Inc. is On Demand, Professional, providing Flat Rate Quotes Only! Call today: 888-722-5774.
FAQS
Do you charge if my home has more than one floor/story?
No, we do not have any additional charges. We do not charge by hour or by your house/apartment size or accessibility.
Do you have a minimum or maximum size job?
No, we don't have any limits! There is no minimum or maximum! You can enjoy our professional moving services if you have a massive office that is relocating to a new state across the country or if have a small studio apartment that you need packed and moved across town.