At this day and age, people rarely rely on word of mouth or physical copies of the Yellow Pages to find companies that offer reputable services in any industry. For customers looking to hire, say for instance, a Professional Packing Company, all they have to do is turn on their computers, tablets, or smartphones and they will have a host of information at their fingertips. Although this is very convenient, it has its side effects as well. Customers often get overwhelmed when they have to filter through so much information in order to find the right company that will do an excellent job for the services that they need. In the case of shipping services, it is even worse. When you do a search for shipping services using your favorite search engine, there is so much information that you are forced to choose one of the most popular shipping companies. In this case, popular does not always mean reputable. One example is that Packing Service, Inc., a professional packing company, beats all the most popular companies when it comes to packing, shipping, and crating services.
As a customer, when you are using the internet to hire a company in any industry, you should not only limit yourself to companies that appear on the first pages of search engines. In any industry, the most popular companies often have teams of Search Engine Optimization (SEO) specialists and search engine marketers employing lots of different techniques in order to remain in the first pages of search engines. Knowing that, customers should approach the whole operation differently. Instead of simply search for companies in a certain industry, customers should use words that are more accurate and precise. If you are looking for reputable Crating Companies, you should enter exactly that in your search engine. By entering only precise search terms in a search engine, customers will be able to filter out a majority of the companies that do not quite offer or provide the services that they need. For instance, instead of searching with a key phrase like "packing company", customers can use the more accurate key phrase "professional packing company." The same goes for key phrases like "shipping services" and "crating services."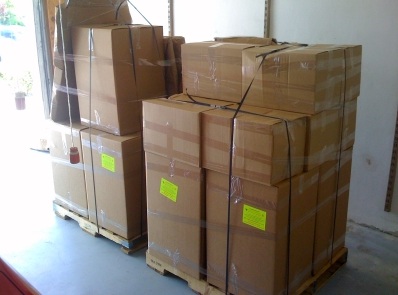 Simply search the web using highly accurate keywords is not enough. In making a decision, customers should look into other digital artifacts such as online reviews, comments on social media, etc. The importance of this approach is that companies cannot control those artifacts. If they offer excellent services, people will go out of their ways to say favorable things about those companies online. Otherwise, the online reviews and comments on social media will reflect customers' satisfaction. In the case of a professional shipping company like Packing Service, Inc., online reviews and comments on social media show that customers are quite satisfied with the level of care and attention that go into each packing, crating, and Shipping Service performed. The company is committed to excellence, and it shows in the type of online conversation that customers are having about the company. For packing, crating, palletizing, shipping, and all other moving-related services, Packing Service, Inc. cannot be rivaled. For any of those services, feel free to email us requesting a flat rate quote.