Don't be afraid to demand for a Flat Rate Quote!
Professional Moving and Shipping companies often issue estimates. BUT SHOULD NOT!
An "estimate by definition is a number that will always change and not to the benefit of the customer. Some unethical companies will give you a low ball estimate merely to book your job and then go ahead and double and even triple the original estimate price upon completion of the job. This unethical foreman will most likely tell you that there was more work to be done than originally thought charging you for things that may never have even been discussed like long carries, steps, repacking of boxes that they felt you improperly packed, extra packing materials and countless other excuses to help them raise your bill!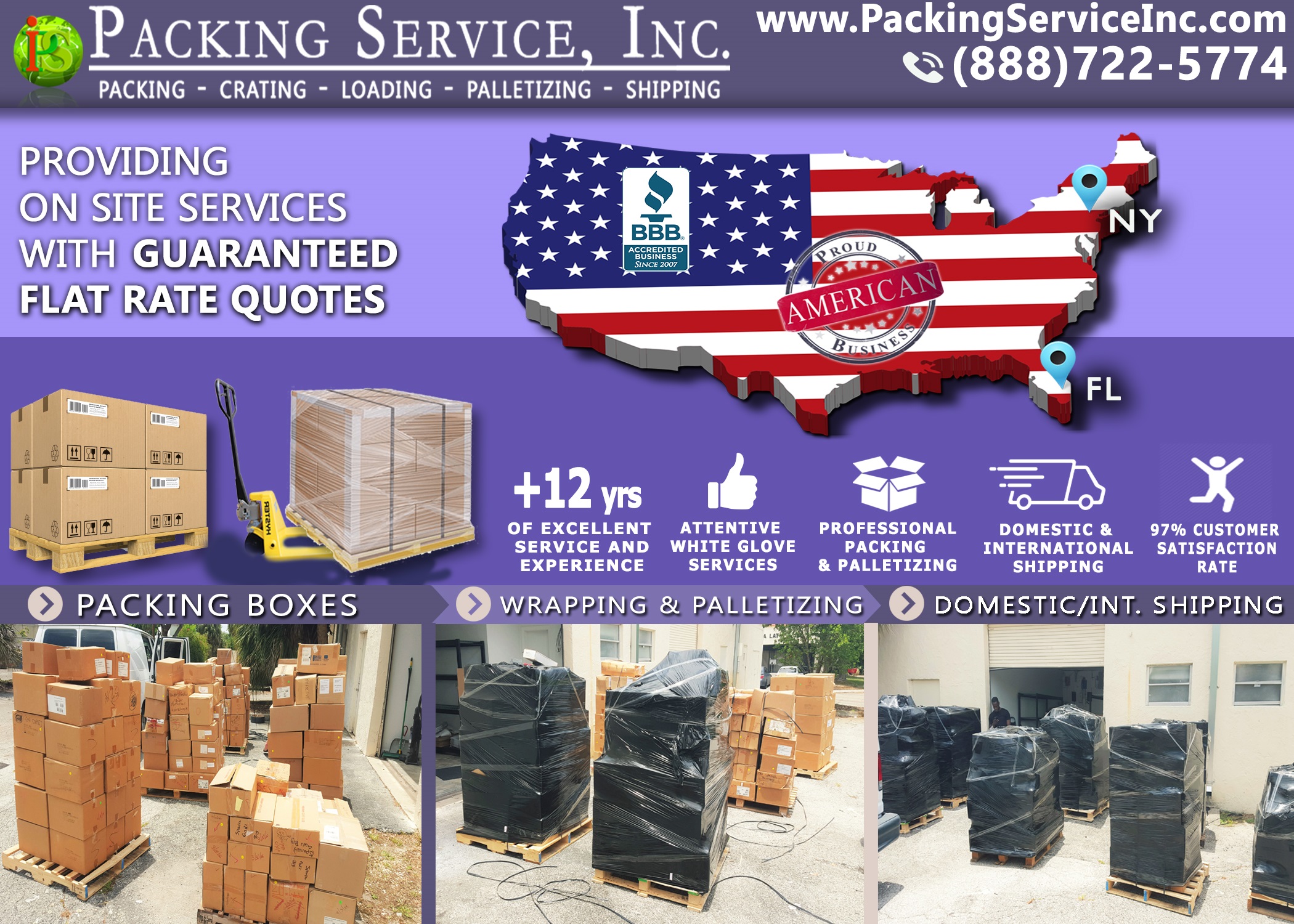 Regardless if you choose to use our white glove services or not, Packing Service, Inc. is here to answer any questions you might have and make sure you are informed as to what professional moving and shipping company practices are so you can avoid unethical practices by those who will aim to take advantage of inexperienced customers.
We don't believe in estimates!
Packing Service, Inc. will save you time and money on moving and shipping.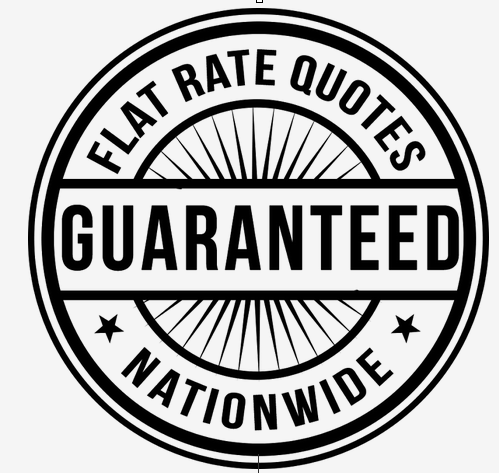 At Packing Service, Inc. our professional packing services and shipping services are always provided at one guaranteed flat rate quote! We collect all the information up front so we can provide you with one flat rate for your service. This way you have it in black and white from the word go and there will be no hidden fees, no extra costs and no misunderstandings whatsoever!
Packing Service, Inc. is the leader in Packing Services and Shipping Services nationwide. We have been providing packing services, loading and unloading (Lumper) services for PODS containers and trucks, custom crating services, and shrink wrapping/palletizing services since 2003. Our attention to detail, reliability, efficiency and professionalism has set us apart from other companies. Thanks to our strong commitment to our clients, we have proudly achieved a 97% customer satisfaction rate and have been members of the Better Business Bureau since 2007. Packing Service, Inc. offers all our packing services and shipping services across one company-wide umbrella, saving you time, money and stress. Unlike other shipping services companies, we only offer Guaranteed Flat Rate Quotes which won't change or fluctuate.
Check our Pictures Gallery to see the way we provide one-of-a-kind white glove services for: Packing boxes, Wrapping furniture, Loading and Unloading (Lumper service), Custom Crates, Shrink Wrapping and Palletizing equipment and machinery. Call us now to get a Quick Guaranteed Flat Rate Quote on moving and shipping with no hidden costs, no extra charges and no misunderstandings whatsoever and let us help you solve your needs in as little as 60 seconds 888-722-5774, or E-mail us your information with sizes, weight, list of items, zip code, name and your phone number to Info@PackingServiceInc.com