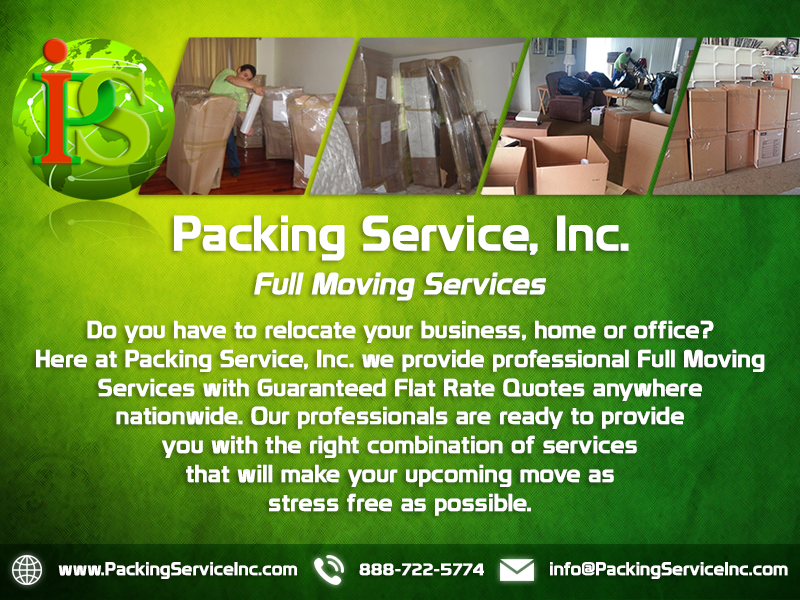 Hurricane Irma has devastated the western part of the Florida Peninsula. Lots of people are trying to temporarily relocate to other states while life in South Florida gets back to normal. Also, after a storm like Irma, people usually leave Florida to relocate to other states. For packing and relocation or Moving Services, don't hesitate to contact Packing Service, Inc. The company offers the best packing and palletizing services nationwide. The company specializes in all types of Palletizing Services. Whether you require professional palletizing of boxes shrink wrapping service for machinery or shrink wrapping furniture for palletizing, Packing Service, Inc. has the professional staff for packing and palletizing services to satisfy your personal and business needs. We have been in business for over a decade and a proud member of the Better Business Bureau since 2007 with an A+ rating.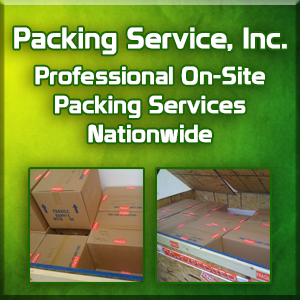 For all relocation services, Packing Service, Inc. is the best company for the job. We also provide on-site palletizing services using heat shrink wrap, plastic shrink wrap, and industrial shrink wrap. Whether you have a large piece of furniture, machinery or boxed home goods, we have the professional staff to get the job done right in fast and efficient manner. When it comes to our shrink wrap service, shrink wrapping furniture or palletizing for shipping, we have you covered. Our professional packing and palletizing team will wrap, re-wrap, pad and pallet-wrap every item you need in the most careful and diligent way possible. Our customers, much like our company name, mean everything to us. We treat your valuables as if they were our own. At Packing Service, Inc., we provide pictures of before, during, and after each Shrink Wrap Service we provide. We want you, the customer, to see the level of professionalism and genuine care that go into every service that we provide.
At Packing Service, Inc., every customer is important and their personal and business items will always be handled in the most careful and professional manner. Packing Service, Inc. is a Palletizing Company that works with only professional employees who have extensive experience in heat shrink wrap, and any palletizing services you may require. Big or small, we have the best people and the resources to get every job done in the most professional and courteous and careful way possible. Other companies will give you a low-ball estimate and then, when at the site, discover that more services and materials are needed. Your original price will be doubled and sometimes even tripled. We provide flat rate quotes that are guaranteed. To request a flat rate quote for all your palletizing needs, email us at info@packingserviceinc.com or give us a call at (888) 722-5774.