Transporting restricted animal breeds and large animal shipping can really become a hassle! Your animals deserve quality customer service and protection as would any of your valued items! Crate and Ship your living breeds with our crating services.
Packing Service, Inc. (PSI) is a 100% professional Crating Company that was established in 2003 and pride ourselves in being the best in Crating Services at one guaranteed nationwide flat rate quote. Crate and Ship with Crating team who will arrive at your residential or commercial location to craft your custom crate before your very eyes! Our crating company is a full service provider Nationwide! So if you're located in the US- We will come to You!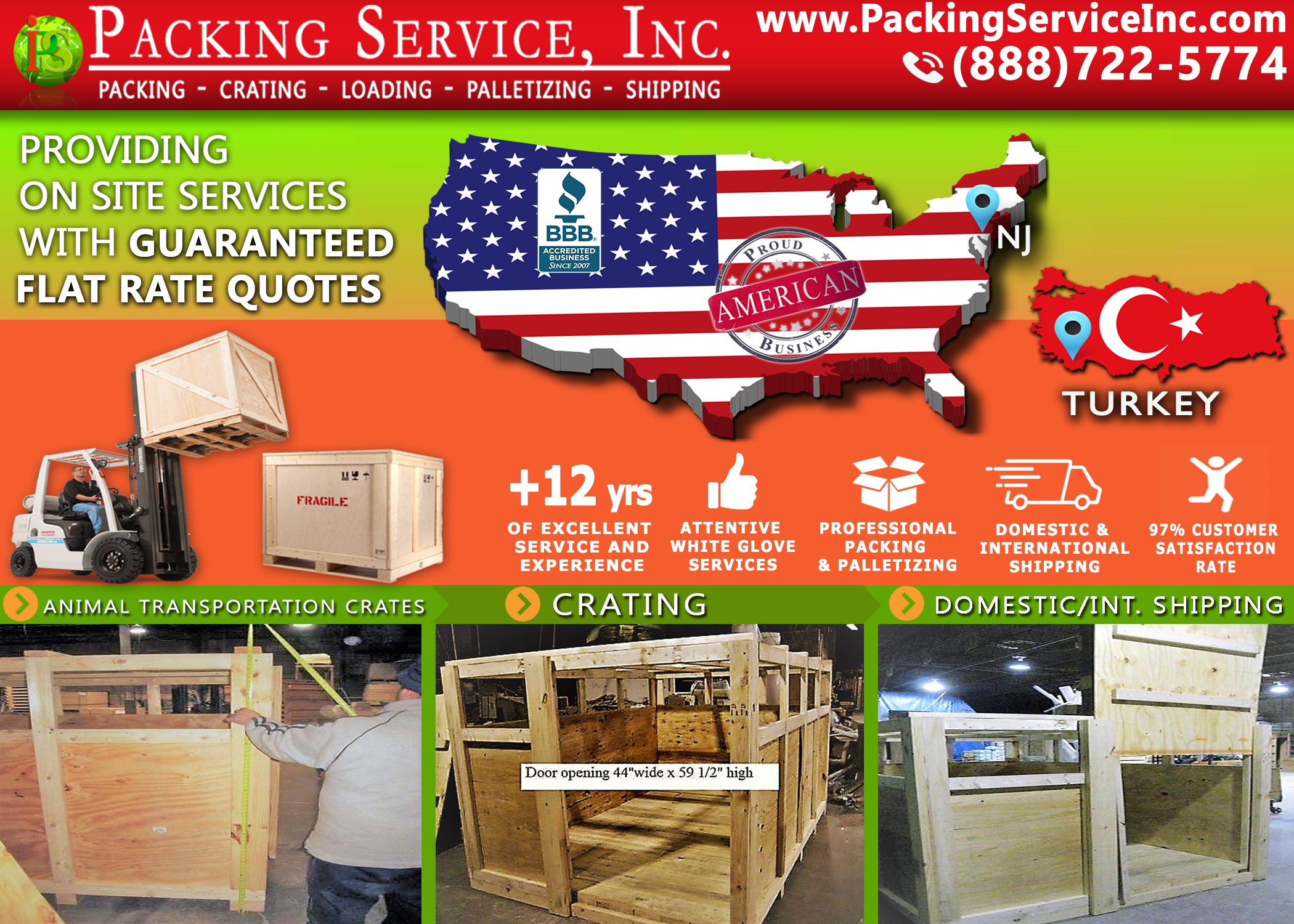 Send us your animal(s) details such as size and weight as our crates will be tailored to meet set specifications. Crates will then be loaded and shipped domestically or internationally to the established location in which our on-site crating services are needed.
We are an extremely professional crating company offering Domestic and International Shipping. Our crating company utilizes professional craters, the best quality wood for any type of job, and we only hire professionals with no less than one year of experience providing custom crating services.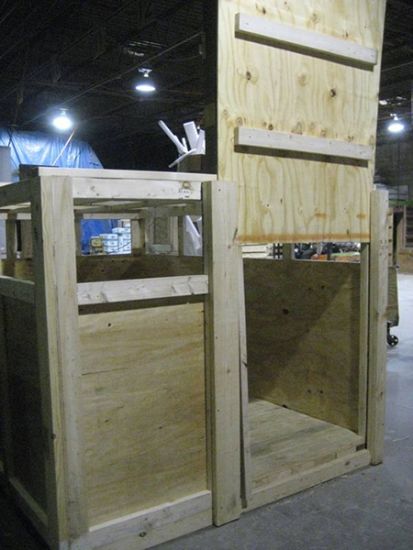 The wooden boxes we design are made of quality lumber and built strong to ensure the optimal level of protection for your valuables.
Always specify if you require international or domestic crating as the wood used will have to be heat-treated for international shipping. Whether you are shipping industrial equipment, machinery, furniture or boxes; Or ANIMALS…. the professionals at Packing Service, Inc. will crate and ship with reliability and efficiency. Remember: Packing Service, Inc.'s crating and Shipping Services will always be provided at one guaranteed flat rate quote.
Crate and Ship with Packing Service, Inc. for a flat rate quote that is guaranteed! (888) 722-5774 | info@packingserviceinc.com
FAQS:

Q: How do I get a quote?
A: Please call our customer service department at 1-888-293-2210 for an estimate or complete the online estimate request form. Airline shipping charges are based on the dimensions of the crate, your pet's weight, city of origin and destination. The more thorough information we have, the more accurate your estimate will be.
Q: Can I rent a shipping crate?
A: No.  Travel carriers are relatively inexpensive because air cargo is based on the crate size, it would be nearly the same cost to pay to return the crate. Crates can be purchased at a local pet store, ordered online or we can  drop ship one to you.
Save
Save