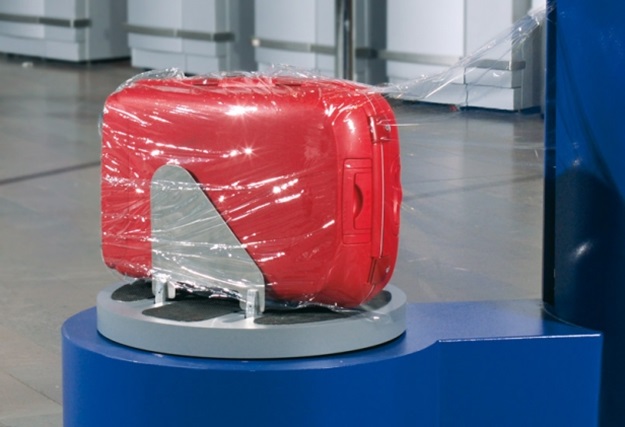 You've seen it done and asked yourself, "Why?". Why would someone need Shrink Wrapping Services applied to their luggage?
Luggage wrapping is more common for International Shipping rather than the Domestic transport throughout the US states- however – Americans are becoming abreast of not only the popularity but use of shrink wrapping services on their belongings. At first glance, it almost looks like a tacky decoration – It's NOT! There are plenty of Reasons to Wrap and Ship your belongings via shrink wrapping services.
 1: ANTI THEFT
At Packing Service, Inc. we will always recommend that anything of value should be brought in your carry-on, but if you have to check something of value, wrapping your luggage may prevent unwanted hands! Shrink Wrapping services applied to your luggage prevents your belongings being exposed to potential thieves. Especially for international shipping, it is critical to have a safe mind, as theft is widely reported among airports all over the world! Wrapping up your luggage isn't a guarantee that your stuff will be left alone, but it is a deterrent.
Wrap and Ship with Our Professionals at Packing Service, Inc.! Being a professional shrink-wrapping and International Shipping company, we can handle any size job and wrap and ship your items both domestically and internationally. Our Shipping methods and all the materials we use are top quality as we are professionals and you deserve nothing less than the best for your hard-earned money!
2: Sticky Fingers Tampering
If someone does go manage to go through your bag, you'll know it! As there will be a clear indication of the point(s) of entry upon the wrapping material. A curious intruder or thief needs to physically apply pressure and puncture the wrapping material to enter. This is good proof that someone was in your belongings if you do happen to still get your bag.
3: Keeps Your Bag and Belongings Together
Let's face it, the rigors of transport of any means is unpredictable. On one trip, I broke the zipper on my luggage bag and had to find a quick outlet. I searched online to find there was very few companies that offered a service to help besides buying an entire new piece of luggage.  The bag wasn't busting at the seams, but the zipper would continually open just enough for me to worry. I ended up finding an airport that offered shrink wrapping services! But let me tell you, Not many do and that's why Packing Service, Inc. is here to make these stressful times easier!
4: Prevents Any Stowaways
Illegal International Shipping wasn't what you wanted? Wrapping up your luggage could prevent any unwanted items from finding their way into your baggage. There are a very few and rare cases where passengers became drug mules unknowingly, and we're not here to fear monger, but if you worry about it, then you may want to protect your bags!
5: Protects Against Damage
A thin layer of plastic surrounding that nice, new bag of yours can help keep it looking great! And Packing Service, Inc. ensures shrink wrapping that grabs all sides of your belongings- even multiple luggage bags! While luggage handlers don't wear white gloves and treat every bag like the Stanley Cup- Our Professionals are trained on any and all items. We will apply 2 to 4 layers of shrink wrap for optimal support and saftey! And if rain and snow have you concerned as you wave goodbye to your checked bag, certainly your bag will be outside in the elements and get soaked before it's loaded on the plane. Keep your luggage scuff-free and dry by wrapping it!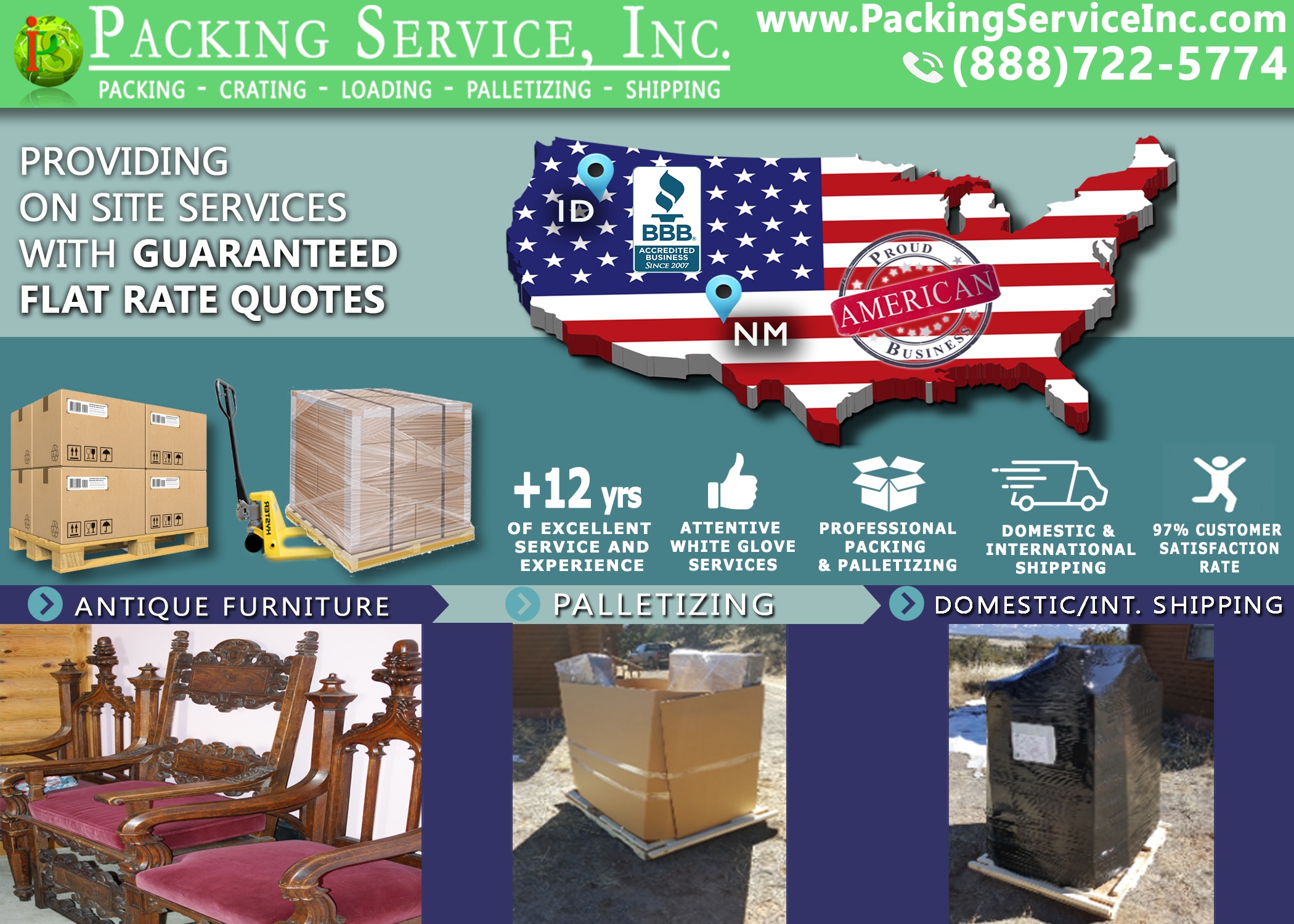 We as a leading professional shrink-wrapping and International Shipping company as well as our professional crew understand the importance of safety and security. We do not provide estimates, no hidden costs, no extra charges, no misunderstandings and no time charges at all. We only provide guaranteed flat rate quotes! Call or email PSI now for a flat rate quote:
888-722-5774 | Info@PackingServiceInc.Com
Save
Save