You want to move. You might be the mom of a small family ready to settle down at a new abode, an employer eager to branch his business throughout the states, a college student getting his fresh start. No matter your move, no matter the time or place, you need a Packing Company that's got your back. One who's help out thousands in moving their stuff fast, safe, and professional. A place that has movers who will Load and Unload your items for you from the moment you leave to the time you get there. You need Packing Service, Inc. Ever since 2003, we have been helping our clients move in and out with an awesome flat rate quote for Domestic Shipping. Let's move out together.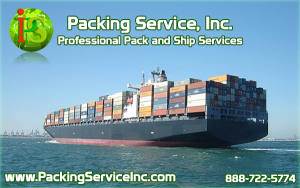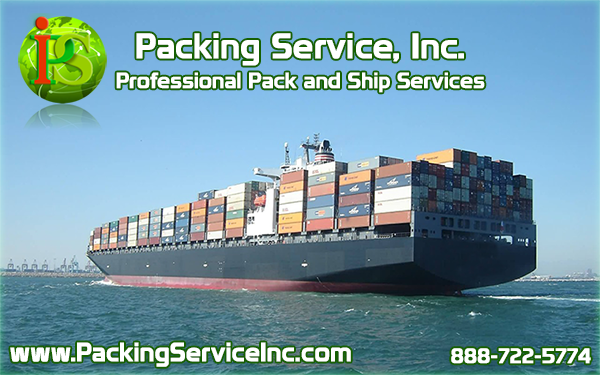 We at Packing Service, Inc. are pros at packing and palletizing your stuff before they we load them to U-Hauls, DHL, and other rental trucks. Not only do we practice the best procedures for packing your stuff in the securest and toughest way, but we have a set system in place when our seasoned professionals Load and Unload any of your Items. For example, our go-to way of getting furniture or appliances like refrigerators ready for Domestic Shipping means layers upon layers of strong shrink wrap, placing them in POD containers as we load. Plates, Fine china, or saucers are wrapped individually in unprinted paper either standing up or down inside our premium boxes that doesn't break a single marble.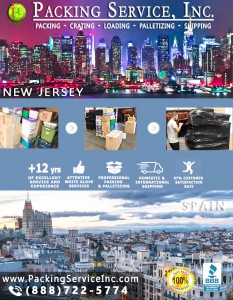 It's this extra bit of care that makes us stands out as the Packing Company that treats your stuff as our own.But what is Load and Unload process?
A quick breakdown –  our loading team assess your overall load and works out the best method of storing them. By shrink wrapping, crating and boxing, they carefully load your stuff onto trucks, transport containers or more. Then, a second team will arrive at the belonging's set destination. From there, they unload, unpack, and unwrap your items, and all you need to do is sign a release contract. Fast, relaxing, easy. Moreover, when you move out with us, we count on you the customer to give us the info needed to make this move in-and-out as efficient and awesome as possible. It's because of this care that we earned our 97% Customer Satisfaction Rating and our A+ Rating with the Better Business Bureau. No matter the individual, we want you to move out with style. Count on Packing Service, Inc. Inc for your next move when you think of Domestic Shipping. We are the #1 Packing Company in Florida, and that will never change!