You worked your butt off to build your business from the ground up. You want to keep all of the progress that you made so far but need to move in order to branch out your business.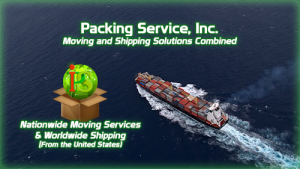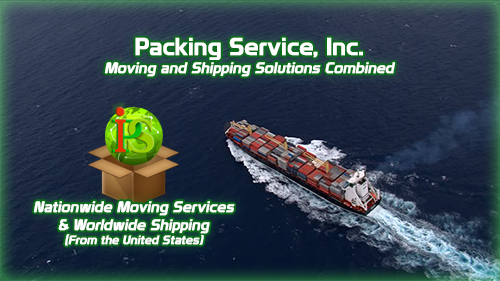 You provided so much for your family, but after some circumstances, you need to move. A friend or family might want to move in with you or the other way around, making you want to move. No matter what gets you moving, who will you rely on to help you move out? A Crating Company with the best crates in the game? A Shipping Company that has a 97% Customer Satisfaction Rating with every job? Or a Packing Company that houses the professional movers and packers that make sure your stuff is safe? What about all-in-one? Packing Service, Inc. is a giant in its craft ever since 2003, being the go-to place for moving out in general. The price? A Flat Rate Quote that gets you started. Our crates support both domestic and international shipping. Wherever you need to go, we got you. As a Crating Company, we take items such as heavy machinery, art pieces, IT equipment, electronics, industrial equipment – the list goes on and on. All of our stuff is heat-treated so that we got you during the long haul.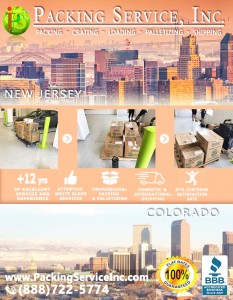 We also do our services on-site right at your door to ensure that we're doing the job how you want to. A Packing Company, we get many systems in place to protect your belongings for their journey. Silverware and saucers are on unprinted paper in boxes. Other small and big materials like furniture and machines might be palletized by themselves, or collectively as boxes. We pack and load your items onto the best trucks and containers for you. Finally, when everything is all said and done, when you're ready to ship, we got your back as well. A Shipping Company with an A+ Rating in the Better Business Bureau, we guarantee that your stuff will be safe and sound during their trip. Packing Service, Inc. does it all so you don't have to. Why take one service when you can have it all with a Flat Rate Quote to boot? You should have the power when you move. You can have the best Packing Company, the creative Crating Company, and the professional Shipping Company when you work with us. Contact us today and see how why we got an A+ Rating in the Better Business Bureau. Get Started with Packing Service Inc.