The choice to move is a monumental one. Whether leaving old friends and family behind, getting that new job to make it by, or finally getting that home for your kids and partner to settle in – Packing and Shipping your stuff will be the last thing on your mind with us. Pack and Crate is our bread and butter, along with excellent customer service, experienced moving professionals, and a pristine reputation as the #1 Palletizing Service. We protect your belongings as they embark on a journey to new places unknown with our shipping services. We have been established ever since 2003, never stopping our eager helping hands to make the big move a whole lot easier. We are Packing Service, Inc. and want to talk.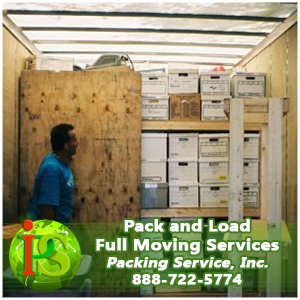 Let's take the hassle of pack and crate out of your hands. Wrapping furniture, securing, fine china, and palletizing valuables are taken care by our one-of-a-kind movers and packers. These ladies  and gents have extensive years in the packing industry with solid packing methods, sharp decision making for a palletizing service, and expediting the process as fast as possible. You want your pictures, dressers, and vases safe and sound during this move, and we know just the way to do it. Specializing in Palletizing Service, we treat each of your treasures with care by utilizing different methods of shipping. As an illustration, we use strong shrink wrap for things such as refrigerators, lamps, wall units, and much more. Our shipping Services ensure your belongings on a safe, easy one-way trip to where they need to go. We treat our customers like family, so we know how you feel about your stuff! It's this care that led to our 97% customer satisfaction rating. Over here, our movers pack and crate to their hearts content. If crating doesn't get the job done, you know we got your back with our raved palletizing service. You're the boss – how do you want to move out?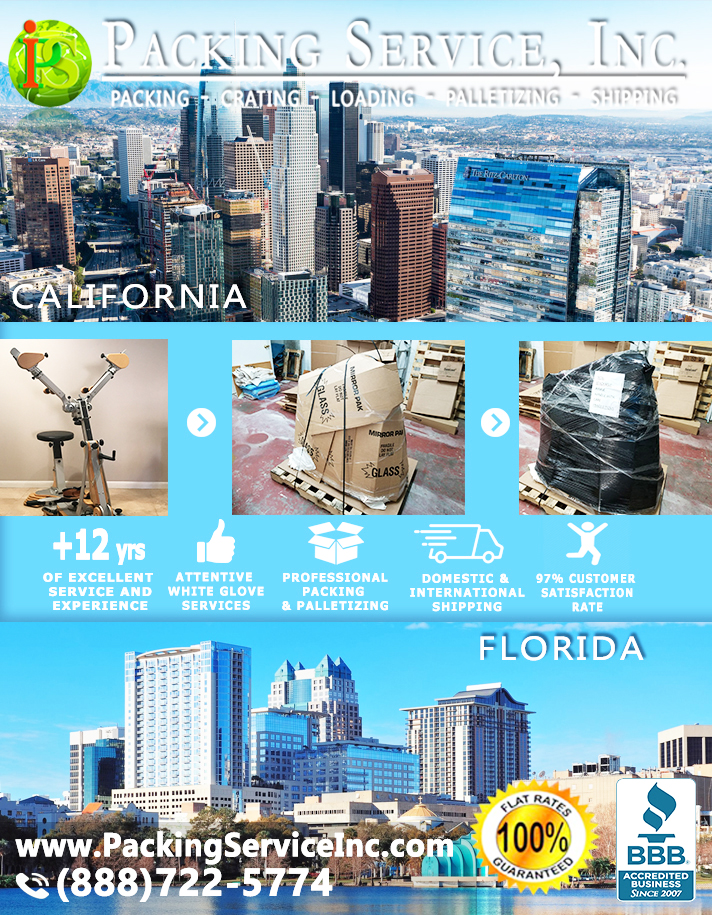 Shipping is thing of the past with our dedicated packers and movers guiding your cargo and making sure that if reaches their destination. We take the hassle of the usually strapped coffee table on the car holding on for dear life, or those cold, nightly rides with your stuff as they ride with our Shipping Services.  Your valuables have a better chance of being there before you do (of course, we overlook your stuff)! We love to do business- that's why we got our A+ Rating as a Member of the Better Business Bureau. Moreover, the moving process could me pack and crate all of the stuff that you've held on since forever. Maybe you don't have as much hands on deck for this move as you thought. Nevertheless, you can count on Packing Service, Inc. to get the job done. Our shipping services, combined with our prestige palletizing service, are out of this world – why don't you give us a try and call today?