Many of you down here in Florida want to move out soon for the Summer. Soak up the sun, go to brand new places you've never gone to before.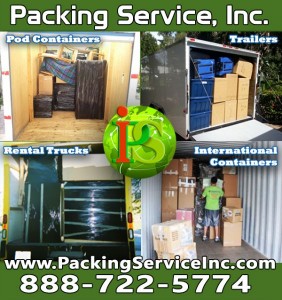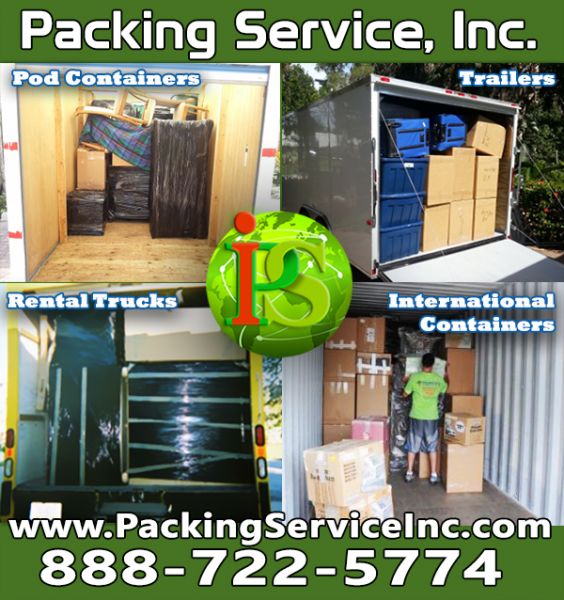 Visit historic landmarks and beaches during this getaway.  No matter how you do your vacation, that means a lot of packing incoming. Maybe you're thinking of packing electronics like refrigerators or computers? Need someone who's a whiz at Professional Packing? Grabbing your hair over how long and how hard moving out's going to be, nevertheless getting U-Haul Trucks? What if all you need to answer these questions is a Flat Rate Quote? Packing Service, Inc. is here for palletizing, shipping, crating and so much more. Getting Started, we need to know the weight and height of each item that's going with you for this departure. We take fragile things like dinner plates and glass into unprinted paper for safety, or strong and hefty items such as ice cream machines or arcade cabinets. The sky's the limit for what we can do.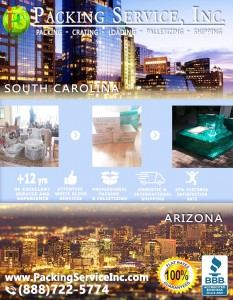 We take care of your stuff with Professional Packing by professional movers. Packing Service, Inc. only hires the best in the business- each men and women must have at least one year of packing or moving experience, and each of our staff learn about our intricate systems in ensure that you are the getting the best services. We usually do U-Haul trucks to ship your material to where they got to go. The price you have to pay is just an easy Flat Rate Quote. Moreover, we work with you, we make sure that you get the bang for your buck. We care about our customers, and it shows – a 97% Customer Satisfaction Rating that's been with us ever since 2003. If you need some Professional Packing for your next move in the Summer, think about us. Packing Service, Inc. comes to your door ready to do business at the ready. U-Haul trucks following our every step. Give us a call today at, as well as our website to learn some more about our award-winning Flat Rate Quotes.