When you move humongous items from place to place, you're gonna need to bring out the big guns. For all of your packing needs, you know that Packing Service, Inc. has got your back. We use intricate and professional custom crating techniques to crate your stuff safe and sound. Our packers and movers are the most talked about in this business – and for good reason. They are professionals with years of experience under their belt. They pack your stuff in the heated, wooden crates that ensure sturdy support. What's the price? None. Only great Flat Rate Shipping Quotes. Let's talk.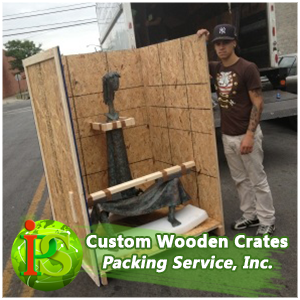 First and foremost, we build each of our crates on-site for any item you need to ship. No matter the size or weight, the custom crating is guaranteed to fit your specified items. These crates are made of quality lumber and designed to keep any valuable safe. Once we confirm the specifications, our packers and movers pack and load the items to any location you choose. From bulky to delicate, your items are safe and shipped safely with convenient Flat Rate Shipping Quotes. This can be your computer or IT equipment, delicate furniture, pieces of art, boxes, electronics – the sky's the limit. The individuals that handle this process is also just as important. Our packers and movers must have at least one year of experience in his or her field. We promise that they will treat each of your items with the care and attention as they make their way to the next destination. Each one is held by heated, specialized, andpremium custom crating as they are built from the ground up. With Packing Service, Inc.there is no one better to handle your stuff.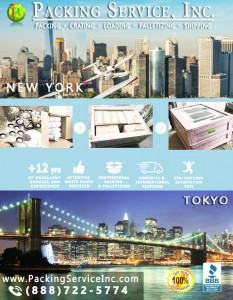 With a 97% customer satisfaction rating, a member of the Better Business Bureau with an A+ rating, you can count on us. All we need from you is the specifications for your stuff and where they're going; once got, you'll receive awesome Flat Rate Shipping Quotes. When our packers and movers come to the scene, they will practice our crucial custom crating techniques to have your stuff safe and sound. The care that we put in our palletizing, crating, and shipping, has led us to happier clients, powerful stories, and love that will last a lifetime. It's with Packing service, Inc. that you'll finish your move with a smile. Call us to get started at (888) PACK-PSI (722-5774), and visit our website at https://www.packingserviceinc.com/.