Packing and Moving to and from for your business can be a hassle. You might be thinking about how the most essential tools and equipment needed to run your job can be transported safe and sound. The many co-workers that have been at your company might feel that you should be Packing Machinery to ensure that this new branch runs smooth and efficiently. What if you have a new job opening and must leave your current venture to one you know noth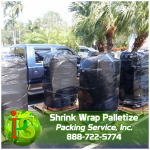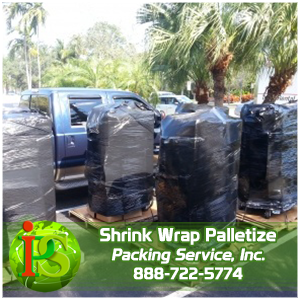 ing about? Wouldn't it be easier to take some things from your workspace to another? Packing Service, Inc. in here to answer those questions and more. We specialize in crating and Palletizing Equipment big and small for all of our clients. We want to make this move the least stressful and complicated as possible. When you give us a call, we give you one of our award-winning Flat-Rate Quotes to get you started right away. There are no hidden fees, confusion, mix-ups, nothing. Packing Service, Inc.  makes sure that we get the measurements and heights of all of your items so that we may better assist you with this move. Our professional teams then get to work Packing and Moving your stuff to where they need to go.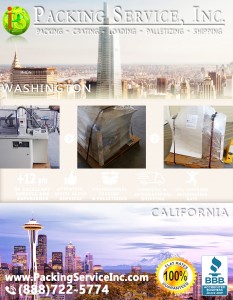 We handle fragile art pieces with care by wrapping them in unprinted paper; we also crate the bigger pieces just in case. When Packing Machinery, we usually put them in our heat-treated wooden crates for the best security, as well as building them on-site at your door. As you can see, we have different and unique methods in the madness of getting your tools to where they need to go. One of specialties is Palletizing Equipment. With our one-of-a-kind shrink wrap, we secure your machinery with layers upon layers of material to ensure they are safe for travel. Moreover, Packing Machinery has just got easier with Packing Service, Inc. on the scene. We have your back for some of the biggest moves imaginable. You and your team can count on us for a job well done. From Palletizing Machinery to Crating, we use our techniques so that you won't raise a finger. Packing and Moving your stuff is just a click away.