We can't stay in the same place for long. Life happens. Circumstances arrives that challenges us to get out of our comfort zone. If it be for personal desire or a business necessity, you want your stuff to follow you. You need the most stellar Packing Service that ensures your stuff is the exact same from start to finish. Maybe boxes won't cut it; you might need to Shrink Wrap Palletize some big items for this move. Well, you might even be thinking about crating your stuff for extra care. Walk in to Packing Service, Inc. – You've come to the right place.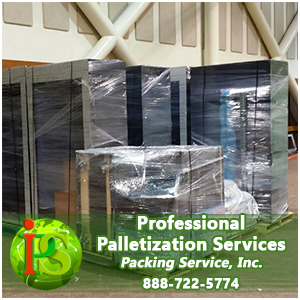 Working with us, we want you to know that we care about your baggage. No matter how big or small, we have strong systems in mind when our staff comes to your door. Small and fragile items such as saucers, fine china, or silverware will be wrapped in our unprinted paper before being placed in our hefty boxes for shipping. Have a fridge or any other large equipment that needs more care and attention? Then we'll most likely shrink wrap palletize your belongings for travel. We put layers upon layers of shrink wrap on your materials to ensure the upmost safety. If you think that your stuff might be too bulky for travel, don't sweat it – we believe that if you can think about it, we can pack about it. When it comes to actually loading your items for shipping, we roll out the big guns.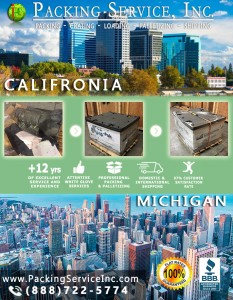 We use shipping companies to transport your equipment efficiently so that your belongings reach your destination. Packing Service, Inc. will do the job in terms of getting your stuff where it needs to be.
Moving is a pretty big decision. Let's take the hard part out of your hands. We'll Shrink Wrap Palletize all of your equipment in no time. We crate for some of the most hardest and interesting jobs imaginable. All you need now is a good Flat Rate Quote to get you started. Call on Packing Service, Inc. for the next big move.