Packing Service, Inc. (PSI) is professional packing company that has been in business since 2003 and in all that time has a 97% customer satisfaction rate. PSI is also a proud member of the Better Business Bureau rated A+ since 2007. We provide packing and unpacking, loading and unloading, shrink wrap palletizing and custom wooden crates (crating) on site nationwide.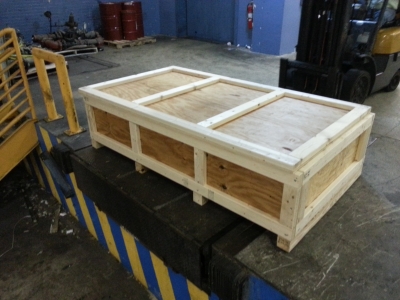 We will pack up and ship any items you might require quickly and efficiently. PSI only employs professionals with no less than one year experience providing each service. At PSI we never provide low estimates that always change; we provide only guaranteed flat rate quotes for the entire service. PSI values its customers and the protection of your items is our top priority. When you need an honest and professional packing company that provides only the best in packing and crating services choose PSI and we will get the job done right. Our custom wooden crates are made to measure specifically for your items and to your specifications. We only use quality packing materials and never cut corners or take short cuts because at PSI we treat your items as if they were our own.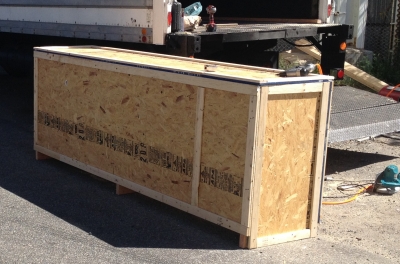 You can trust with PSI there will be no hidden costs, no extra charges and no misunderstandings whatsoever. We are a professional packing company that asks all the right questions up front and provides all information regarding each service in black and white. PSI's flat rate quotes are guaranteed and this way you know from the start exactly how much you will pay for our professional service.
PSI has become a premier packing company over the past eleven years building quality custom wooden crates and providing the best in palletizing, packing, loading and shipping services nationwide. We take every precaution to ensure your items are protected every step of the way. PSI is your one stop shop for professional packing company services at one guaranteed flat rate quote. If you have large machinery that needs to be packed up and shipped in the safest way possible our custom wooden crates are exactly what you need. Each custom wooden crate is made from quality wood specific to your domestic or international shipping needs. PSI is the packing company that values its customers just as much as its proud packing company name. Visit our website at packingserviceinc.com and view pictures of each service we provide so you can see for yourself the professionalism and efficiency that goes into every job we perform. PSI is also the only company that provides free information on moving scams and how to avoid these unethical practices. Remember you do not want an estimate; you want a guaranteed flat rate quote for the entire service. At Packing Service, Inc we truly care! Call or email us today for your own personalized flat rate quote. (888) 722-5774 | info@packingserviceinc.com
Watch our packing boxes, wrapping furniture, Custom Wooden Crating services onsite and shipping nationwide and Internationally by Packing Service, Inc. by clicking here.
https://www.packingserviceinc.com/professional_crating_services_company.php