Packing Service, Inc. (PSI) is a 100% professional packing company that specializes in packing, loading, shrink wrap palletizing and crating services nationwide. PSI opened for business in 2003 and in over eleven years has a 97% customer satisfaction rate. PSI is also a proud member of the Better Business Bureau rated A+ since 2007. Each of our professional employees has no less than one year of experience in the industry. We can pack and ship any size load anywhere.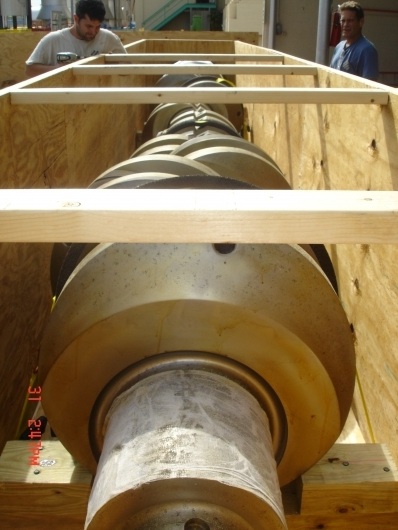 PSI has been providing services such as: packing boxes, wrapping furniture, shrink wrap palletizing and building custom wooden crates for over a decade. Packing Service, Inc. is multi faceted packing company that provides all moving services under one roof. Our packing, loading, palletizing and crating services are second to none.  Visit our packing company website packingserviceinc.com and take a look at our pictures of the way we pack, load, palletize and build custom wooden crates. You can view pictures of each service and see the level of professionalism that goes into every service we provide. At PSI our customer's happiness with our services is our number one priority. Packing Service, Inc. will treat your items as if they are our own.
PSI never provides estimates that change; we only provide guaranteed flat rate quotes for the entire service. We ask all the right questions up front and provide everything in black and white. You can trust that with Packing Service, Inc. there will be no hidden costs, no extra charges and no misunderstandings whatsoever. PSI is the packing company that truly cares!
Whenever you require packing and unpacking, loading and unloading, shrink wrap palletizing and crating services; look no further than packing service in to pack up and ship any size load anywhere you need. We are your one stop shop for all packing company services. If you have large machinery that needs to be crated; our custom wooden crates are made to measure specifically for your items and built on site right before your eyes. This way you can see the hard work and professionalism that PSI puts into each service we provide.
Our packing and crating services are the best in the business and we always use quality packing materials on every packing job and only the highest quality wood when building all of our custom wooden crates. You can rest assured that your items will be protected from start to finish. Packing Service, Inc. is the packing company that never takes short cuts or cuts corners. We provide the highest level of service in the most professional way. Our patient and courteous staff are here to answer any and all questions you may have. Remember Packing Service, Inc. never provides low ball estimates that always change; we only provide guaranteed flat rate quotes for the entire service. Call or email us today for your own personalized flat rate quote. (888) 722-5774 | info@packingServiceinc.com