Do you have expensive artwork, antique furniture or oversized machinery and need professional Crating Services to ship these items domestically or internationally? Packing Service, Inc. has the most professional on-site custom crating services for any size and weight items nationwide. Regardless if you have fine artwork, antique furniture, over-sized machinery or any other item that requires custom crating services, Packing Service, Inc. has the professional staff to get the job done right! Since opening for business in 2003, Packing Service, Inc. has a 97% customer satisfaction rate and is a proud member of the Better Business Bureau 8 years straight!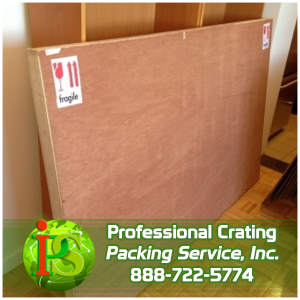 Packing Service, Inc. uniquely combines both moving and shipping services under one company umbrella nationwide! We are a one stop shop for all packing and unpacking, loading and unloading, shrink wrap palletizing, custom Crating and Shipping services nationwide! Our custom crating services involve our professional employees arriving on-site (at your location) and building custom wooden crates specific to the dimensions of your items. These Custom Crates can be made for either domestic or international shipping and they ensure the highest level of protection for your valuables while in transit.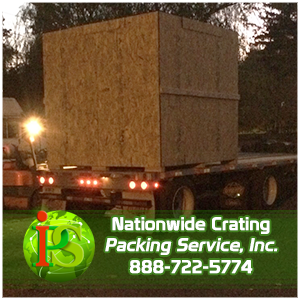 Whether you require domestic or international crating, Packing Service, Inc. has the necessary materials for the job. If you know your items will eventually ship internationally than always make sure you inform those doing the crating of this fact. Whenever shipping crates internationally the wood used must be heat treated or you will wind up costing yourself more time, money and unnecessary aggravation. At Packing Service, Inc. we pride ourselves on honesty, reliability and professionalism. We will never provide low ball estimates that change; we provide only guaranteed flat rate quotes in black and white with no hidden fees, no extra charges and no misunderstandings.