Packing Service, Inc. is a 100% professional Shrink Wrap Palletizing company that opened for business in 2003 that provides both local and nationwide services. Whether you require us for palletizing furniture, palletizing machinery or palletizing boxes; our teams of experts will provide you with honest, reliable and professional palletizing services nationwide. We can handle any size job in a fraction of the time it takes those other guys. We hire only professionals with a minimum of one year experience palletizing furniture and palletizing machinery.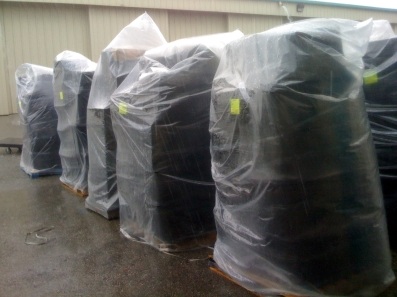 We are a palletizing company that also provides packing, unpacking, loading, unloading, crating and shipping services nationwide. In over eleven years providing white glove services Packing Service, Inc. has an unbelievable 97% customer satisfaction rate. We are a Palletizing Company that uses only the best packing materials when palletizing furniture, boxes, machinery and any item a customer requires. We never cut corners or take short cuts because we treat your items as if they were our own. This is why Packing Service, Inc. has been rated A+ by the Better Business Bureau 8 years in a row. Our commitment to providing honest and reliable moving and shipping services nationwide is why we have established a reputation for excellence in the industry. Packing Service, Inc. provides only guaranteed flat rate quotes nationwide and will never give you a lowball estimate simply to book a job. We believe in honesty, character and the values that made this country great. We set the standard for professionalism in the moving services industry.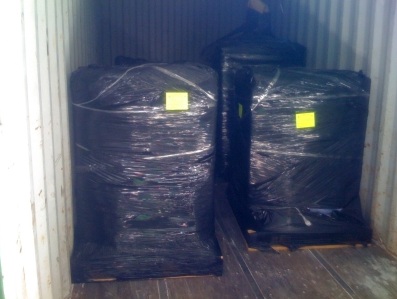 Packing Service, Inc. provides only the best shrink wrap palletizing services coast to coast. We are the only company that combines both shipping and moving services nationwide. We are your one stop shop for any packing, loading, palletizing, crating and shipping services you might require. If you have furniture and machinery that must be palletized for shipping you can trust the experts at Packing Service, Inc. to get the job done right. We have been Palletizing Machinery and palletizing furniture and boxes for over a decade. We are a palletizing company that will handle all customer items with extreme care on every service we do. Shrink wrap palletizing service involves placing your item(s) on strong wooden pallets; wrapping them, strapping them down and shrink wrapping them directly to the pallet preparing them for either domestic shipping or international shipping.
Packing Service, Inc. is the only palletizing company that provides free information on Moving Company scams and how to avoid them right on our website at www.PackingServiceInc.com where you can also read customer reviews and see pictures of every service we provide. You can call us at (888) 722-5774 or you can email us at info@packingserviceinc.com for a guaranteed flat rate quote for all moving services nationwide! When you choose Packing Service, Inc. you will cut off the middle man as only one company will make sure your valuables are handled with the diligence and care they deserve while providing all moving and shipping services.