Our company prides itself in making sure your items are safe and secure during local, domestic, or international Shipping. So when you need the highest level of protection for items like antiques, artwork, and machinery, give us a call. We'll send our professionals to your location, anywhere nationwide, to Crate and Ship your items. Packing Service, Inc.'s professional crating services involve our expert packers arriving on site and building custom wooden crates specific to the dimensions of your item(s) and preparing them for either domestic or international shipping.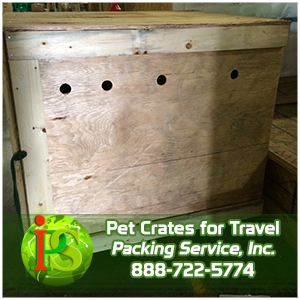 If you are not using the shipping services of the Crating Company you select always inform them whether the crate will be shipped domestically or internationally as international moves require heat treated wood. At Packing Service, Inc. our customer's happiness with the services we provide them is our #1 priority! Every professional employee has a minimum of one year experience in the industry. We only use the highest quality packing materials for every service that we provide.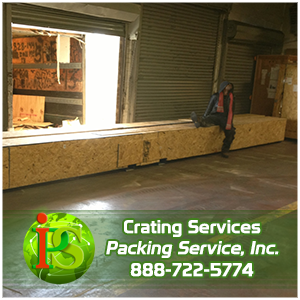 Since opening our doors in 2003, Packing Service, Inc. has developed a name for honesty, reliability and professionalism maintaining a 97% customer satisfaction rate in almost 12 years in business. Packing Service, Inc. is a proud member of the Better Business Bureau 8 years straight! Packing Service, Inc. provides on-site nationwide packing and unpacking, loading and unloading, shrink wrap palletizing, Custom Wooden Crating and shipping services. We will never give you a low ball estimate that changes; we provide only guaranteed flat rate quotes in black and white with no hidden fees, no extra charges and no misunderstandings. We provide professional on-site Custom Crating Services nationwide with Guaranteed Flat Rate Quotes. Hire us to provide your items with the highest level of protection before Shipping them locally, domestically, or internationally.