Packing Service, Inc. has been providing Professional Custom Crating for both domestic and international shipping since opening for business in 2003. We are a professional crating company that provides only the best quality wooden crates for any size item you might require. Our professional craters go onsite to your location and build each custom crate specifically for the dimensions of your items. Custom wooden crates are the best protection for fragile items, expensive furniture, antiques, heavy machinery and any valuable item you seek the highest level of protection for while in transit. At Packing Service, Inc. we will never provide you with low ball estimates that always change; we provide only guaranteed flat rate quotes with no extra charges, no hidden fees and no misunderstandings.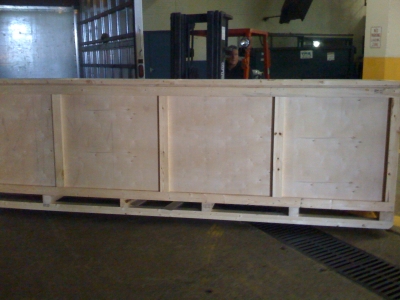 We are a crating company that values the customer above all else. We will go above and beyond to provide you with that white glove service you deserve. If you have expensive items or oversized items that simply cannot be palletized then custom crating is the best service for you and your packing and shipping needs. Packing Service, Inc. is the only crating company where moving and shipping services are all combined under one company umbrella. We are a one stop shop for all packing and unpacking, loading and unloading, Shrink Wrap Palletizing, custom crating (wooden crates), and shipping services nationwide. Our wooden crates are made to measure and designed exactly for your crating requirements. You can visit our crating company website at www.PackingServiceInc.com and view pictures of our professional services as well as read customer reviews. We are also the only crating company that provides free information on moving company scams and how to avoid them altogether.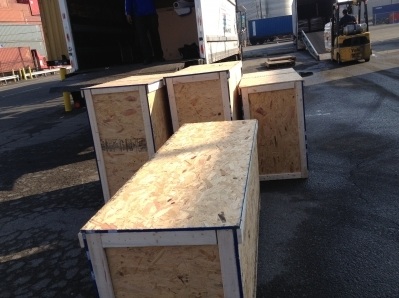 Packing Service, Inc. has been rated A+ with the Better Business Bureau 8 years straight as we only work with professionals and provide expert services. For all Packing, Loading, Palletizing, custom crating and Shipping Services come to the professionals at Packing Service, Inc. where our personalized customer care and convenient one stop shop services will leave you more than happy you chose the experts. Why choose each service from a different company and have multiple companies handle your items when you can have one company provide every service you require. This will increase the overall safety and security of your items and ensure a smoother more time efficient process. You can call Packing Service, Inc. at (888) 722-5774 or email us at info@packingserviceinc.com for a guaranteed flat rate quote. Whether you require items to be boxed up and packed, professionally wrapped, palletized or simply need wooden crates for shipping; we are #1 choice for honesty, reliability and professionalism. We look forward to serving you!