Do you require professional shipping services for household or commercial goods?
Packing Service, Inc. is a professional shipping services company that provides all moving and Shipping Services under one roof. No matter how large your item(s) or how big your load, Packing Service, Inc. has the professional services to ensure your goods are safe and secure while in transit. If you require custom crating, shrink wrap palletizing, packing boxes, wrapping furniture or any packing, our professional staff can pack up and ship anything you require anywhere in the world.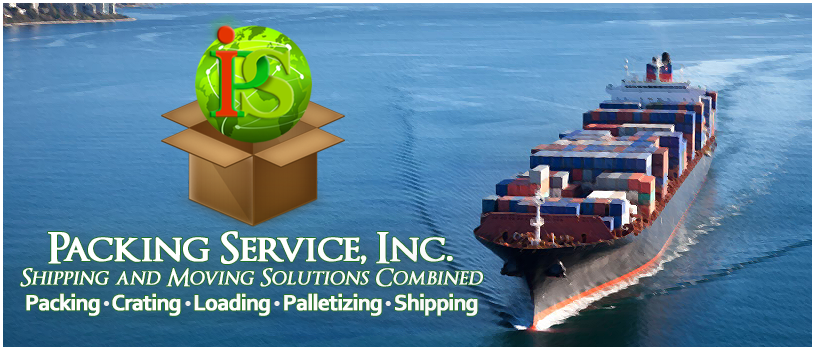 Packing Service, Inc. only hires professionals with a minimum of one year experience in the industry because each customer's happiness with our services is our number one priority and we will treat your item(s) like they are our very own.
Since opening for business in 2003, Packing Service, Inc. has a 97% customer satisfaction rate and has been a member of the Better Business Bureau 8 years straight! Our professional Shipping and Moving Services are the best in the business.
Visit our website at www.PackingServiceInc.com and view things like our Better Business Bureau listing, customer reviews, pictures of each service we offer and free information on moving company scams and how to avoid them altogether. Packing Service, Inc. is the moving and shipping services company that truly cares and we are here to answer any questions you might have regarding all packing and shipping services you require.
Packing Service, Inc. will never give you a low ball estimate that always changes; we provide only guaranteed flat rate quotes in black and white with no hidden fees, no extra charges and no misunderstandings whatsoever!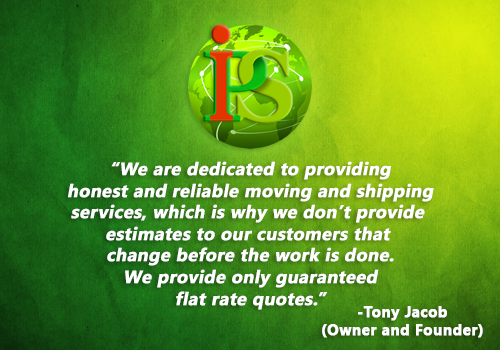 Packing Service, Inc. makes sure your items are taken care of every step of the way as we are your one stop shop for all packing, loading, palletizing, crating and shipping services nationwide. This way you can rest assured that using one professional company will ensure minimal handling of your items and a higher level of protection and care. At Packing Service, Inc. honesty, reliability and professionalism come standard!
You can reach us at (888) 722-5774 or you may send a detailed email to info@packingserviceinc.com and we will respond with a guaranteed flat rate quote.