Any move can be a stressful task, full of its fair share of unwelcome surprises, but what will not come as a surprise to you is the total amount you see on your moving invoice if you hire us. Here at Packing Service, Inc. we don't provide "estimates" that acquire additional fees and costs before the move is complete, we provide Guaranteed Flat Rate Quotes for any of our professional Moving and Shipping Services. Since we first opened in 2003, Packing Service, Inc has provided professional Moving and Shipping Solutions to both commercial and residential customers nationwide. We have been proud members of the Better Business Bureau since 2007 and have maintained a 97% customer satisfaction rating with the services we offer.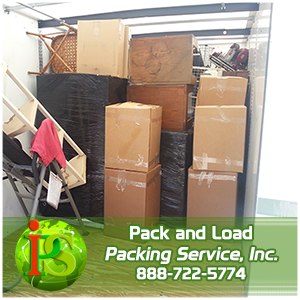 When you hire us to Pack and Ship your items locally, domestically, or internationally, we'll keep track of your shipment from start to finish and won't stop until it gets to where it's going. You'll have peace of mind, thanks to our impeccable reputation in the Shipping industry and our strict requirements for carriers to join our network. That network encompasses hundreds of national trucking companies across the United States, so there's always a way for us to get your shipment from point A to point B.
Our company can save you time and help ensure your items arrive intact to their destinations. We specialize in properly Packing Boxes, packing fragile and high value items including, but not limited to; expensive equipment, fragile artwork, over sized machinery, and delicate antiques. We will never give you a low ball estimate just to book a job; we provide only guaranteed flat rate quotes in black and white with no hidden fees, no extra charges and no misunderstandings. We collect all the information up front and provide you with one guaranteed flat rate quote for the services you need us to provide. With our company you will know from the start exactly how much you will pay in the end with no surprises. We'll manage the entire process of your shipment from pick up to delivery.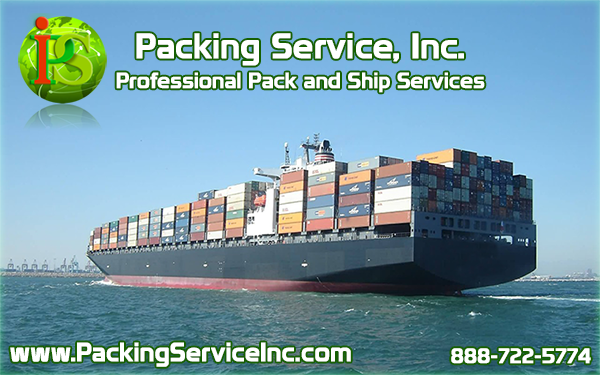 You can rest assured that with Packing Service, Inc. your items are in the capable hands of professionals whose #1 priority is making our customers happy with the services we provide. Our professional shipping services are exactly what you need when sending goods across country or across the globe.