The holiday season is often referred to as the most wonderful time of the year.  Unfortunately, it is also a time where crime rates increase throughout the country. This holiday season avoid moving and shipping scams by contacting Packing Service, Inc. For the past 13 years, we have been trusted throughout the nation to transport treasures. We provide Crating services, palletizing services, Packing services, Shipping services, moving services and loading services.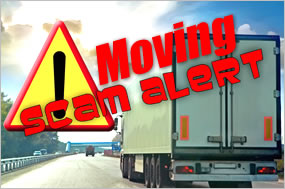 Packing Service, Inc. has been A+ rated by the Better Business Bureau since 2007. Also, we are a company that was founded on the most basic principle of helping others. Regardless if you are using our shipping services to send off a special gift, our crating services to protect a prize possession or our packing services to efficiently move into a new home, we are a company that you can trust.
Having upheld a 97% customer satisfaction rate for over a decade, we can guarantee you that we will provide professional and quality service. For each of our services, including our shipping services, crating services, palletizing services and packing services, our company hires only experienced professionals.
Don't risk being scammed over the holidays by other companies. We will provide you with one flat rate quote and do the work, while you enjoy the holidays. For your convenience, we are a one-stop shop providing every moving and shipping service, including packing services, crating services, shipping services and many others.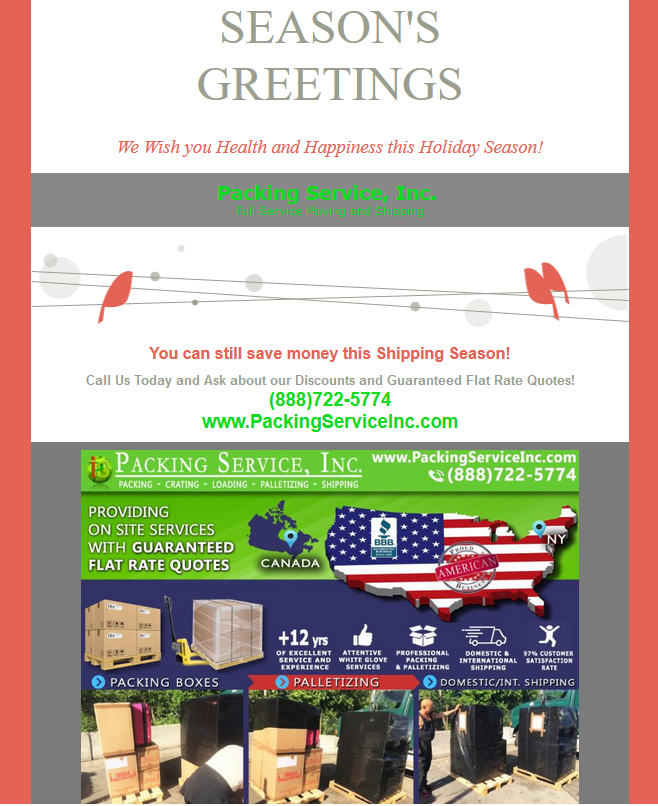 We want to save you the headache and heartache of dealing with unscrupulous packing, loading palletizing, shrink wrapping, moving and shipping companies.
Choose Packing Service Inc. this holiday season and avoid scams! Happy Holidays!
Save
Save